GUARANTEED WAREHOUSE CLEANERS IN BRISBANE
Warehouses and industrial areas have to follow strict safety regulations as there are hazardous and risky areas and machinery. Cleaning warehouses and industrial buildings require deeper technical knowledge and awareness. It requires several challenging procedures that can be administered only by trained and expert cleaners. This is why industries have to hire warehouses and industry cleaning experts. Industrial floors deteriorate faster because of high traffic in footfall and the existence of machinery. It is necessary to clean warehouses and industrial buildings regularly to ensure the safety of the workers. There could be a build-up of molds and dirt as well. Keeping them clean and dust-free can provide a healthy work environment and cost you lesser maintenance charges in the long run.
Moving in and out of warehouses and buildings can be tedious and tiring for companies and industries. We provide entry and exit cleaning services for industries to make moving in and out easier for you by making the buildings look brand new. We at Ozclean adopt specialized cleaning solutions and have trained professionals to clean all types of commercial buildings including warehouses and industrial areas. Our primary focus is to provide a cleaner, hygienic, and fresh working environment for our clients and longer-lasting buildings.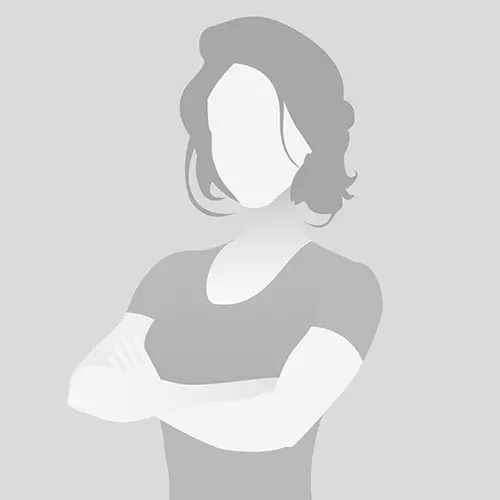 WHY CHOOSE US?

Effective Cleaning
We make sure that your floors and premises are clean and hygienic, looking brand new. Our warehouse and industrial cleaners are highly trained and specialized to carry our flawless service execution. Ozclean's team of expert cleaners never compromises on the cleaning standards and always aims to cater to the needs of our clients. We have years of experience in cleaning every type of commercial buildings and dealing with the risks in cleaning in industrial environments. Our professionals follow strict safety guidelines and ensure you a safe and clean working environment.

Feasible Charges
Industrial cleaning is usually performed on large scales. This might create a fear of overburden of service costs within clients. With Ozclean, you will not have to contain this fear. We provide industrial and warehouse cleaning services at the best rates in Brisbane and provide high-quality service to our clients. Our quotes are formulated with an intention of making our services feasible to big and small industries alike. You can ask for a free quote on our website and our professional cleaners will come and inspect your factory. We will give you a final quote after the inspection and you can avail of our service after it.

Reliable Assistance
With great services comes great responsibilities. Assisting you throughout the cleaning journey is our responsibility. We make ourselves available to you anytime by maintaining 24-hour customer service on all days of the week. We provide flexible appointments and emergency services as well.
WHAT WE PROVIDE FOR WAREHOUSE CLEANING
Ozclean provides remarkable factory cleaning services in Brisbane, making us one of the leading competitors in the commercial cleaning industry. Some of our services are of highly sought after, they are :-

Mechanical Scraping and Power Scraping
Acid Washing and Etching
Industrial Steam Cleaning
Degrease Cleaning Including Chemical Agents
Industrial Pressure Cleaning

Exit and Entry area cleaning
Graffiti removal
Bolt removal and concrete repair
Window cleaning (at any height)
Pressure cleaning

Steam cleaning of tiled areas
Power Scrubbing
Cobweb removal
Power Sweeping
CHALLENGES OF INDUSTRIAL CLEANING

Industrial cleaning is not every other cleaning service. It has a number of threat factors within it. One such challenge is cleaning underground compartments. This is a difficult task as the state there underground is quite unpredictable. The varying availability of oxygen, presence of living organisms, heat, etc is just a few of them. Our team takes all the necessary measures to clean them most safely and securely.

The temperature might fluctuate in specific areas while cleaning. Some areas might experience steady temperatures but these can get too hot or cold depending on the kind of industry we are dealing with. Our team has successfully worked in temperatures less than 0 degrees and much greater than the same. Therefore our team is all prepared and experienced with ways to deal with them.

Cleaning is not exclusive to the exterior walls and exterior surface of various equipment. We also make sure to clean everything in your factory or warehouse from the outside surface as well as in its interiors. This is quite important because the hygiene of equipment has a hand in determining the quality of output you produce.

Suspension, high-held windows, and external glasses are usually very difficult to reach. Therefore, cleaning them is of great risk. These suspensions can also store a lot of dust particles and dirt that get built up over time. The height they are in often causes incomplete cleaning. But we in Ozclean make sure to clean them comprehensively taking all preventive measures.
WE COVER ALL THE SUBURBS IN BRISBANE
When we say Brisbane, we mean every nook and corner of it. Our high quality, perfectly designed bond cleaning services are available at your doorstep in Brisbane and all nearby suburbs. We are just a phone call away.

FREQUENTLY ASKED QUESTIONS
Our cleaning services include steps like – grease removal, sweeping, steam cleaning, washing, pressure cleaning, scrapping, scrubbing, removing molds, etc. You can always reach out to Ozclean's customer assistance centers to know about our services and availability.
Warehouse floors usually attract a lot of solid and gritty materials. This needs to be swept before going on with the scrub. In this way, no particles will stick on scrubber pads or create scars while cleaning. After this step, the method of cleaning will happen according to the nature of the stain. We use the right cleaning solutions to clean every stain.