Best Bond Cleaning Brisbane
When it comes to the process of bond cleaning in Brisbane, hiring a professional bond cleaner will be the most cost-effective and time-saving thing for a tenant to do. This way, tenants can invest their valuable time in packing and planning the new phase of their life.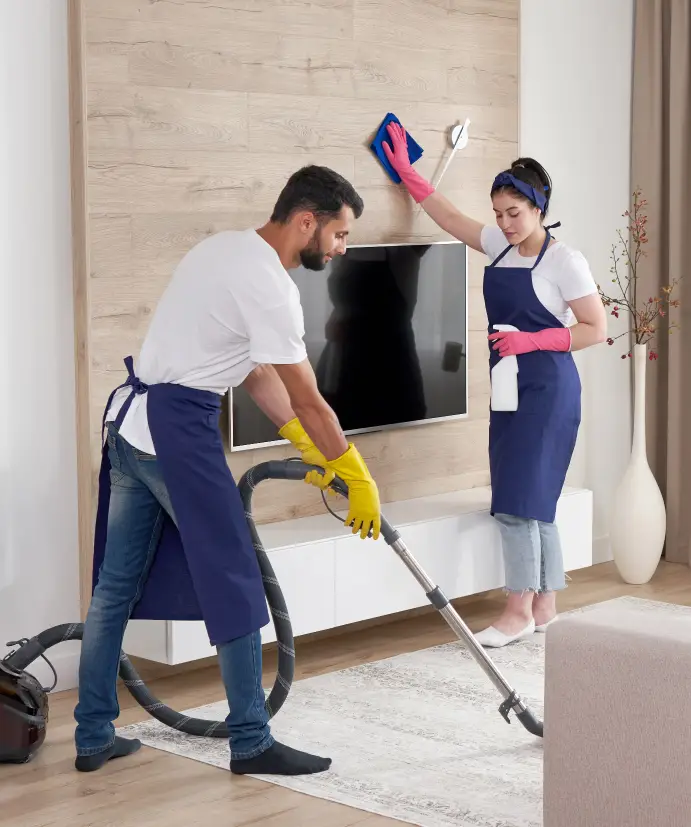 Our Story
Providing Quality Bond Cleaning Services in Brisbane
Ozclean is one of the top performers in bond cleaning in Brisbane. Our professionalism and 100% satisfied clientele are something that we stay proud of. We are one of the best bond cleaners in the niche of the bond cleaning industry in Brisbane, having a clean record of service quality. Our no.1 priority is to make sure that our clients get their bond money back in full. We do whatever it takes to make that a reality. For a proper transfer of bond money, the landlord should be convinced that the cleaning is proper and the property is as clean as it was handed over to the tenant. It includes cleaning the kitchen, bathroom and laundry areas which are commonly the most affected areas due to day-to-day activity.
Read More
Our team comprises well-trained and groomed bond cleaners who resort to top-notch equipment to revamp your place as good as new. We ensure that your house is returned to you in perfect and pristine condition. Ozclean delivers the best quality service for your exit cleaning demands in Brisbane. We take immense care while choosing cleaning equipment and solutions because a bad choice while selecting these is more than enough to cause a new stain or turn the existing stain into irreversible damage. The right kind of cleaning agent with the right set of tools always ensures the best results. It is important to attend to the hard stains and spots and make them vanish completely. End-of-lease cleaning is a challenging task that the experts at Ozclean Brisbane have achieved successfully many times without fail.
It is mandatory that bond cleaning in Australia should be done according to the requirements specified in the landlord's checklist. It is important to make sure that the process involves proper planning to ensure a full refund of the bond money. As a tenant, hiring bond cleaning professionals would be the safer means to secure the bond money rather than trying to do end-of-lease cleaning by themselves. You can avail yourself of an opportunity of getting a free quote through our official website. Ozclean's service executives will reach out to you as soon as possible without keeping you waiting. We also provide a free inspection before cleaning. Not only that, but we also aim to get you a full refund of your bond money. Our top bond cleaning services come at the best affordable rates in Brisbane.
What We Cover In Bond Cleaning
When a tenant moves out of a rental property, landlords have specific requirements for the cleaning of the property, which are different from regular home cleaning services. To ensure that all requirements are met and no objections can be raised about the cleaning service, a professional and systematic approach is needed using appropriate cleaning products and equipment, following a cleaning checklist, and paying attention to all details. Our team understands the importance of a thorough and comprehensive bond clean, which is why they will carefully inspect every corner of your property. They will always arrive at your property at the agreed-upon time, equipped with all the necessary tools and high-quality cleaning supplies to ensure that they can tackle even the toughest cleaning tasks.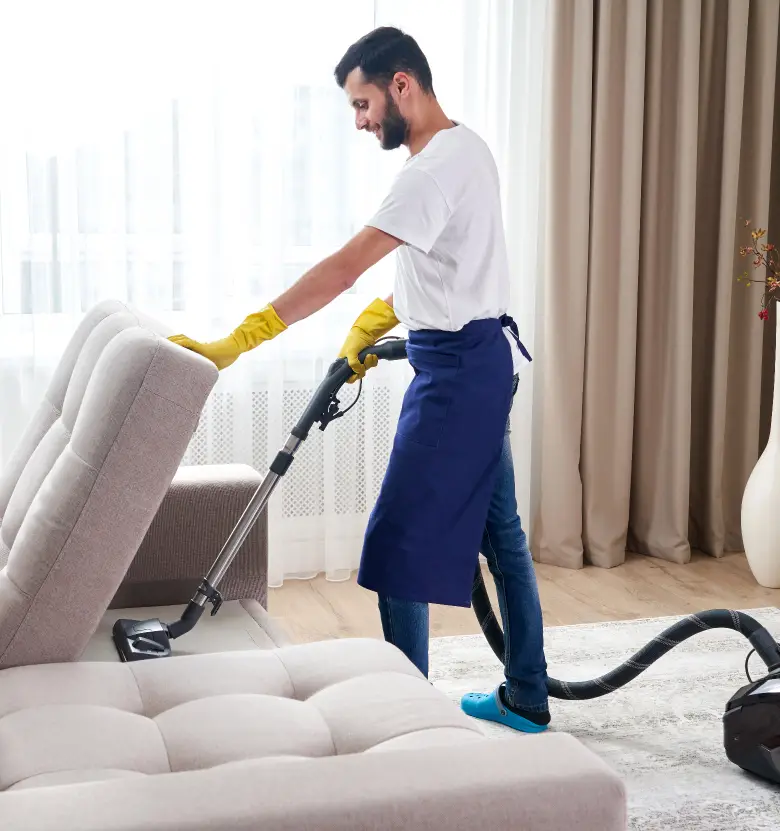 Residential Bond Cleaning
The process of residential bond cleaning is applicable to all types of rental properties, including apartments, houses, townhouses, and units. Bond cleaning for apartments usually includes cleaning all the living areas, including the lounge room, kitchen, bathrooms, bedrooms, and balconies (if applicable). The cleaning requirements may vary depending on the size of the apartment, the type of flooring, and the number of bathrooms.
For houses, bond cleaning may involve cleaning all the rooms, including the living areas, bedrooms, bathrooms, and kitchen. The cleaning may also include the outdoor areas, such as patios, verandas, and driveways. Since houses are usually larger than apartments, the cleaning requirements are more extensive.
Read More
Townhouses typically have multiple levels and can vary in size. Our bond cleaning services for townhouses include cleaning all living areas, bedrooms, bathrooms, and the kitchen, as well as outdoor areas, such as balconies and gardens.
Units are similar to apartments, but they may be smaller in size and may not have balconies or outdoor areas. The bond cleaning process for units typically includes cleaning all living areas, bedrooms, bathrooms, and the kitchen.
The specific cleaning requirements and the cost of the service will vary depending on the size and condition of the property you want us to clean, which is why you can request a free inspection first after which we will provide you with a quote. The quote we offer will only cover what we state in our bond cleaning checklist, so if you require additional services like upholstery cleaning or carpet cleaning, you must make an additional request for the same.
Residential Bond Cleaning Checklist
As a professional bond cleaning company with years of experience in the industry, we provide expert bond cleaning services for both residential as well as commercial spaces. Our residential bond cleaning price falls within a range of $400 to $1200. Customers can avail of our free inspection service as well as request a free quote. The price includes all cleaning tasks listed in our bond cleaning checklist, as well as basic cleaning supplies and equipment. Additional charges may apply for larger properties, extra cleaning tasks, or specialized cleaning products.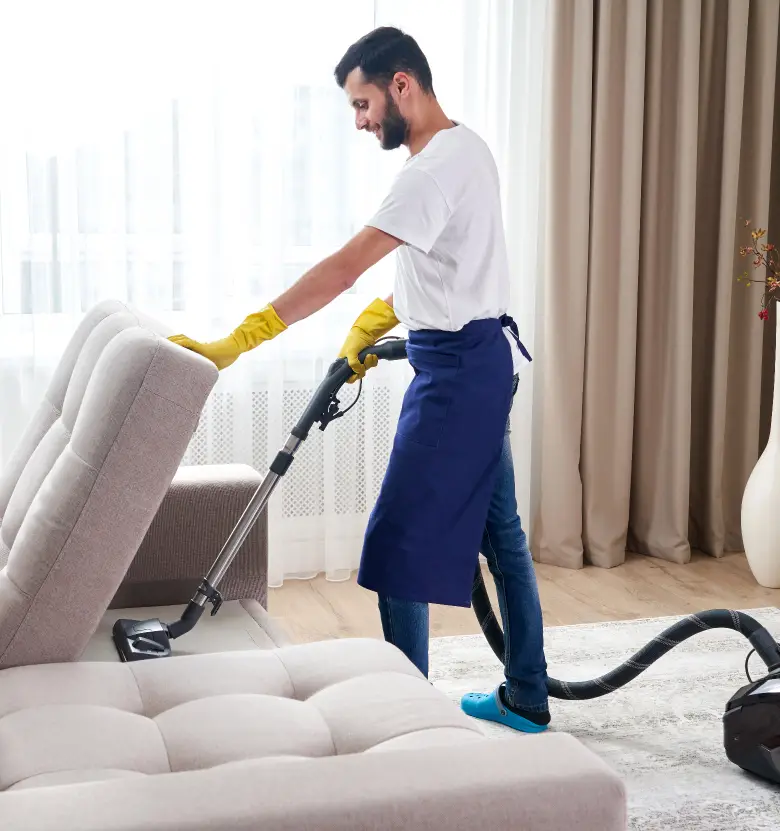 Commercial bond cleaning
Bond cleaning services are not limited to residential properties only, but they are also applicable to commercial properties. Bond cleaning for commercial properties involves cleaning all the areas that the tenant has leased or occupied during their tenancy. Commercial properties may include offices, retail spaces, warehouses, factories, and other commercial buildings. This is typically more extensive than residential properties due to the size and nature of the premises. The cleaning requirements for commercial properties may vary depending on the nature of the business, the type of equipment, and the layout of the building.
Bond cleaning for offices includes cleaning all areas that the tenant has occupied during the lease period. This includes the reception area, meeting rooms, offices, workstations, kitchen and break areas, and bathrooms.
Read More
Bond cleaning for retail spaces may involve cleaning the showroom area, storage room, break area, and bathrooms. Depending on the type of retail space, additional cleaning requirements may include cleaning display cabinets and shelves.
Bond cleaning for warehouses require the use of specialized equipment and cleaning products to ensure that the premises are left in a clean and tidy condition. The cleaning process also includes cleaning loading docks, storage racks, and other equipment that the tenant has used during their tenancy.
Bond cleaning for factories is similar to that of warehouses but involves more extensive cleaning of production areas and machinery. Bond cleaning for factories may also require compliance with specific cleaning standards and regulations, depending on the industry and the nature of the products produced.
Commercial Bond Cleaning Checklist
We understand that moving out of an office space can be just as stressful and time-consuming a process as a residential relocation. Our professional cleaning team specializes in office bond cleaning, ensuring that your office space is left in a clean and presentable condition for the next tenant. We offer professional office bond cleaning services within a price range of $600 to $1800.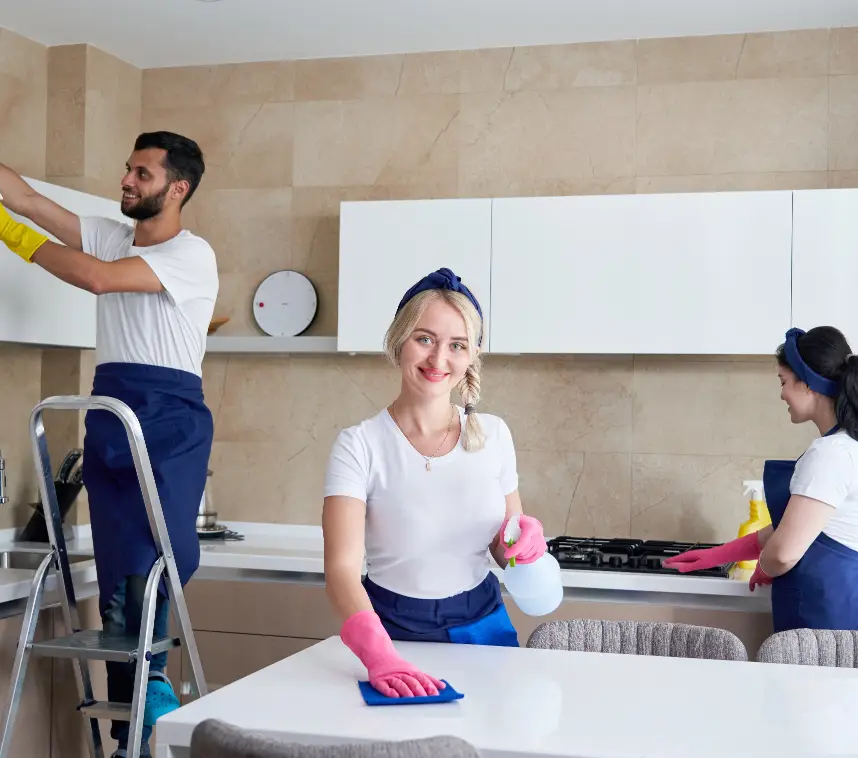 How Can Our Bond Cleaning Services Help You Get Your Bond Back in Brisbane?
End-of-lease cleaning in Brisbane requires specialized cleaning agents and equipment. One might not possess all the required tools and machinery to carry out the process and purchasing all of these yourself is quite a drain of money. Availing the service of trained bond cleaners in Brisbane is the cost-effective way to do it. With tools and equipment made with our cutting-edge technology, reliable customer support and assistance, our exit cleaners in Brisbane are well-trained for performing each cleaning task to perfection.
Bond cleaning might add additional stress with a lot happening at your house since there are a lot of things to be taken care of during the process of relocation. Trying to do bond cleaning by yourself can only add more tension to whatever is going on. If you are not good at dealing with heavy stains, trying to clean them might cause permanent and irreversible damages that will affect the refund of your bond money. When you trust professionals who are well aware and experienced in the task, there is no more need for worrying about cleaning your house along with the numerous other tasks you have to focus on.
Read More
SERVICES ANYTIME ANYWHERE IN BRISBANE
We make sure that anyone in Brisbane can contact us at any time for their cleaning needs. Our helplines and services are open for service 24*7. We function seven days a week to help the people of Brisbane live without the fear of losing their bond money. Contact us anytime for an easy end-of-lease cleaning experience.
CALL FOR A SERVICE
0400 121 121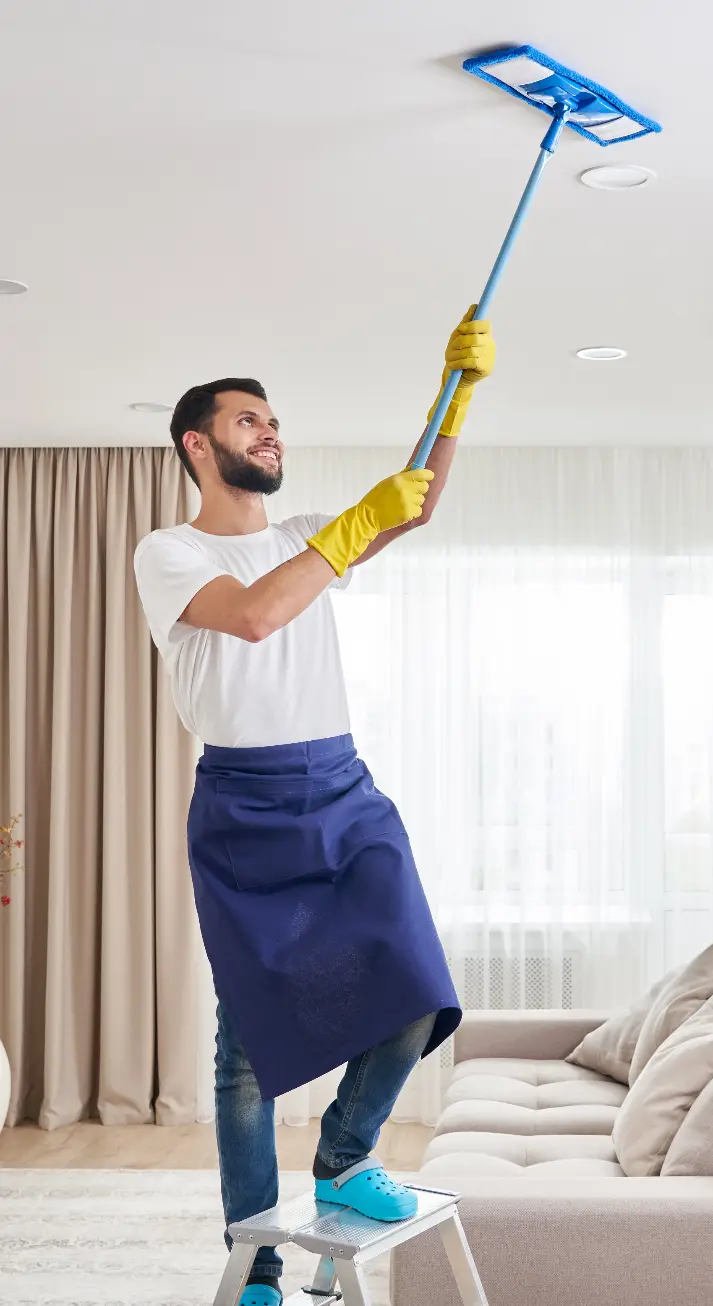 The house that you leased in Brisbane will have to undergo a final round of inspection before you move out. This inspection is often undertaken by the realtor who is involved or at times by your landlord itself. The purpose of this final round inspection is to ensure that the property has not undergone any permanent damages and has been cleaned properly. This ensures that you do not cause any problems for the landlord that he will have to fix later. Therefore, bond cleaning or exit cleaning is quite crucial for both the tenant as well as the landlord. As for the landlord, how clean and functional the property is will determine the quality of the property and the rent amount he will receive henceforth. Whereas for the tenant, it involves the need for a full refund of bond money he or she has given as security to the landlord.
The process of end-of-lease cleaning in Brisbane is therefore performed before the final date of inspection. The condition form or condition report that lays out the condition of the building before you move in will be considered to be the major reference for performing your bond cleaning and evaluating the condition of the house. It is performed in a way to match the state of the property as described in the condition form. When you get closer to your end-of-lease, you will be provided with the final date of inspection. We recommend that you perform your Bond Cleaning at least 2 days before your inspection date and not long back. This ensures that on the day of your inspection, the property will remain clean and fresh. The inspection will not take into consideration a small amount of wear and tear that has occurred to your property. It is after this inspection that the landlord initiates the proceeding to refund your bond money back to you.
While people might think that this is a tedious affair, for us, with extensive experience in bond cleaning services, it is comparatively an easy promise to make. We just have to do our job as we always do. Neatly, efficiently and with perfection. And the outcome is quite predictable. There is no chance of a conflict when the house is back to the condition it previously was before the tenant took over. A landlord simply wants their house as good as they handed it over at the start of the tenure. And when they get it back in a much better condition, they have absolutely nothing to complain about.
It is natural that people want to try it on their own. That is quite ok. It is easier to get ourselves a good cleaning liquid from a retail store, get the necessary tools and then attend to the cleaning process. The only roadblock is when we use the wrong chemicals on the wrong surface. Instead of removing the stain, it could actually add a new one. Different areas of the house will need different kinds of cleaning solutions at different levels of concentration. While experimenting is a great quality, bond cleaning may not be the right place to try it.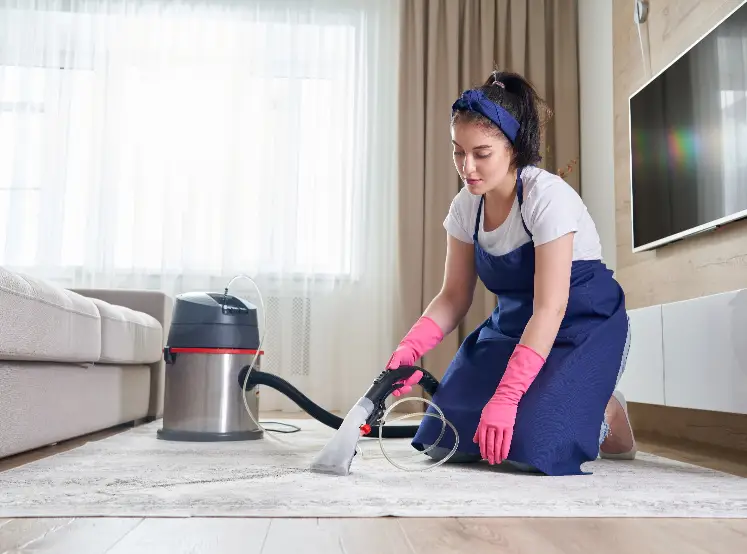 AFFORDABLE CLEANING IN ONE CALL
The Ozclean Brisbane Bond Cleaning is a round-the-clock service. You can call us anytime. Day or night, even on weekends. Because we understand that you have to take care of a lot of things before moving out which is a challenging task. That is where a professional exit cleaner's service can help in planning, organising and executing the whole process to its successful completion. If you feel like dealing with things online, our state-of-the-art website will make sure that you are in safe hands. There are enough resources on our online portal to guide you through every aspect of our bond cleaning services in Brisbane and the suburbs. Our online resources will help you understand various aspects of the process and how to effectively plan bond cleaning services so that you will never be in a position to lose your bond money.
0400 121 121
FREQUENTLY ASKED QUESTIONS
Have doubts? Let us help you with the most frequently asked questions
The act of bond cleaning or end-of-lease clean is usually expected of a tenant as they move out of a rented vicinity. This condition stands legal in most cases and in the light of not executing it rightly, the landlord can make a deduction or acquisition over the tenant's bond money.
We provide general services like cleaning cobwebs and marks of pests, mopping, and vacuum cleaning. We also provide garage servicing, furnishing services. Not only that, but we also undertake cleaning your kitchen, bathroom, and laundry areas.
You can book an appointment anytime. We shall discuss the terms and conditions of the agreement to proceed without confusion. We also offer a 7-day guarantee service so that we can still fix any further issues post-inspection.
It is completely up to you. You can either provide us with a key or arrange to keep the door open for us. You are always welcome to be around as we clean the property. Your bond and property are completely safe with us, and you can stay tension-free.
Firstly we assure you that our cleaners handle your property with utmost care. It is also possible that certain items are prone to wear and tear leading to accidents even with utmost care. Still, if you are sure of the damage being irreversible and beyond repair, kindly read out to us stating your complaints with relevant proofs.
You can always ping our customer service executive to clarify any of your doubts regarding Bond Cleaning Services. We are always available to take your queries 24 hours a day even during weekends.
Yes, of course. Ozclean's Bond Cleaning Services can be booked for any day throughout the week. This is not just the case with our cleaning services. We are dedicated to providing you customer care and support as well all days a week.
The duration for completing a bond cleaning process depends upon the size of the property, the gravity of the damages that occurred, and the requirements mentioned in your agreement or contact form.
You can find the Get a Free Quote contact form on our official website. All you need to do is fill up the form and Ozclean's Customer Service Portal shall get back to you and provide you with free quotes.
If you are not satisfied with the bond cleaning services provided by our team, we encourage you to contact us as soon as possible. We have a customer satisfaction guarantee, and we will do everything we can to ensure that you are completely satisfied with the service.
Our bond cleaning team will move the furniture if it's required to clean the areas properly. However, we generally advise our clients to move their furniture before the cleaning process begins to ensure that our team can access all areas easily and witho ut any hindrance.
Our bond cleaning services include spot cleaning the walls if it is required. This is possible only when the walls are minimally stained. If the walls have too many stains or are affected by mold, it needs to be washed. Customers can avail of our wall washing services as an additional service at an extra cost.
WE COVER ALL THE SUBURBS IN BRISBANE
When we say Brisbane, we mean every nook and corner of it. Our high quality, perfectly designed bond cleaning services are available at your doorstep in Brisbane and all nearby suburbs. We are just a phone call away.