PROFESSIONAL IRONING SERVICES IN BRISBANE
Brisbane is an evergrowing city with its multicultural population and vibrant life. For the busy and lively population of Brisbane, Ozclean has been providing professional ironing and laundry services for years. Neat and ironed clothes are everyone's go-to formal wear and the working population requires it almost every day. Working throughout the week on a busy schedule, setting apart a day for laundry, and ironing your clothes is a loss of precious time. Laundry and ironing are a never-ending process. People of Brisbane who love the outdoors have better things to do than ironing their clothes every day and washing piles of clothes. This itself says about the ironing and laundry requirements that Brisbane has and the amount of ironing and laundry services that we need to deliver.
This is why Ozclean provides you the best and promising ironing services in Brisbane. Our professionals make sure that your clothes are neatly washed, ironed, and folded properly when delivered. We will meet all your washing and ironing requirements and you can say goodbye to crumbled outfits. You do not have to deal with the tension of heating an iron and undertaking this monotonous task every day. With our ironing service, we deliver your clothes in a perfect state so that all you have to do is to confidently wear them. So if you have a pile of clothes to wash and iron, have nothing to wear in a good condition stay calm and hire us. With our 24 hour service, we can help you at any time of the day with washing and ironing your clothes.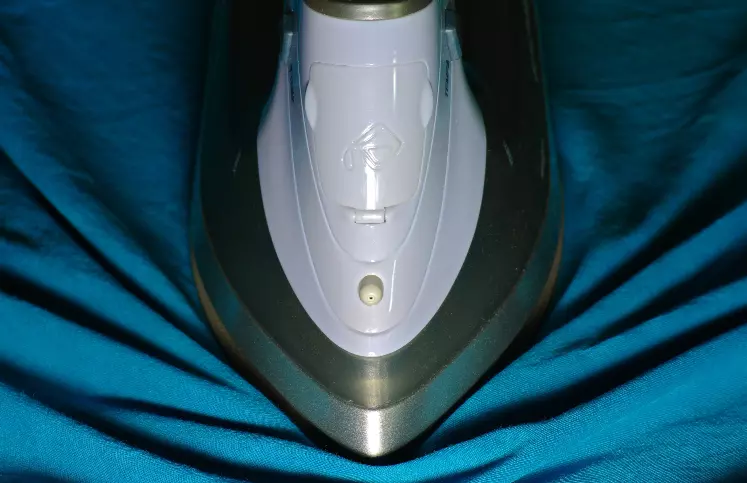 WHY HIRE A PROFESSIONAL IRONING AND LAUNDRY SERVICE
Clothes are a very important part of our daily lives and, it defines our personalities. To present ourselves in the best selves, we always make sure that we dress well and according to the occasion. With busy and hectic schedules it might not be easy for many people to wash and iron clothes on time. The clothes of your entire family pile up, and it might take up an entire weekend to do your laundry and ironing. You will not be able to do it properly when you are washing and cleaning all day. It can tire you out and also will affect how the clothes turn out. Hiring a professional ironing and laundry service can help you save precious time which you can put to better use.
Read More
You might have a lot of different types of clothes in your wardrobe. You have clothes that you wear to work, casual wear, nightwear, and party wear. These can all be of different types of yarns and fabrics. You don't wash your silk party wear the same way as your office shirt. You cannot iron them the same way either. If you do not know the right way to wash and iron different clothes, there is a high chance that you might ruin them. Some clothes can only be dry cleaned. Some clothes lose color when washed with detergents. It can be tedious for you to consider all this when washing and ironing. If something spills on your favorite dress, trying to remove the stain by yourself can ruin it. Professional ironing and laundry experts know how to wash and iron every clothes without damaging them. They also have all the right high-quality detergents, shampoos, fabric conditioners, stain removing solutions, equipment, and washing machines for all your clothes. Buying it yourself can incur a lot of expense. So, by hiring a professional ironing and laundry service, you can save a lot of money and time. Getting your clothes washed and ironed by professionals can keep them bright and last long. Well cleaned, ironed, and fresh clothes can give you confidence. In short, hiring a professional ironing service in Brisbane like Ozclean can help to make your life easier and brighter. So, say goodbye to wrinkled clothes and laundry panic by hiring our professional ironing and laundry service today.
WHY CHOOSE OZCLEAN IRONING SERVICES?

Ironing with perfection
Our primary ideology is to deliver the best services from Ozclean and to receive a smile of 100% customer satisfaction from the client-side. We work passionately to achieve that and therefore our services are of elite-class standards. We only hire well-trained professionals who know how to handle different types of fabric. We make sure that your clothes are wrinkle-free and have a refined look. You can trust your clothes with us and we make sure to get them the best look.

Affordable Service Charges
Ironing services are quite a necessity especially among all strata and especially the working-class community. Clothes and fabrics vary greatly and require different treatments. Cost of ironing and washing them also varies. We make sure to provide our quality ironing and laundry services at the best rates in Brisbane. This is why we have a long list of clients who have different washing and ironing needs. From white-collared employees to daily wage employees takes our professional ironing service and we have a large client base. This is because our service charges are equally affordable to all these populations.

Timely Customer Assistance
Ironing and laundry are an all-time need. You can always avail of our services no matter what the time of day it is. Ozclean functions Monday to Sunday for 24 hours and we will never miss your appointments. You can schedule your service dates according to your flexibility and we do not make you pay extra for weekend services. Our executives will pick up the clothes and deliver them on time promptly.
What We Offer

Laundry Services
We provide laundry services alongside the ironing service. Your clothes look more refined and appealing when they are washed before ironing. We have detergents, shampoos, and machines of the highest quality to wash your clothes perfectly. We also remove stains from the clothes on request. We also freshen up the clothes after washing so that it looks and feel good. We also provide dry cleaning services for clothes that cannot be washed. This helps in making them look brighter and smells good and also adds perfection. Therefore we ensure that the clothes are free of stains and marks before they are ironed.

Ironing Services
Crumbled clothes are quite a turn-off and make even the brightest outfits look dull and dusky. Ironing your clothes brings back an extra shine and life and therefore one should never skin the task of ironing your clothes. All clothes cannot be ironed the same way. Some clothes need to be ironed at a high temperature while others should be pressed. Our professionals are familiar with different types of fabric and clothes and provide the necessary ironing services that suit the clothes. We make sure to set the right heat required to iron your clothes without damaging them.

Pickup and Delivery
We aim to make ironing and laundry easy for the people of Brisbane. Our team does undertake the task of picking up and delivery of clothes for Ironing services. We always work to make our services even more accessible and easier for our customers. Therefore, we will take the task of taking your clothes for cleaning, washing, ironing, and folding them. Our services are fast and we make sure that you get them back to you after the services on time. We provide our services in all of Brisbane and its suburbs. So you can avail of our pickup and delivery services from anywhere in the city of Brisbane. This might incur a slight service charge for you from our side based on the distance from our service center.
WE COVER ALL THE SUBURBS IN BRISBANE
When we say Brisbane, we mean every nook and corner of it. Our high quality, perfectly designed bond cleaning services are available at your doorstep in Brisbane and all nearby suburbs. We are just a phone call away.

Frequently Asked Questions
We assure you that our workers will be very cautious in handling your clothes and fabrics. You do not have to worry about damages in the first place. But still, there can be situations where we cannot guarantee you of any damages. Always reach out to our team in case you find an issue with the serviced clothes.
To know what our services are going to cost you, go to our website and fill in your details in the FREE QUOTE contact form. Our team of efficient customer care executives will assist you and provide the required quotes.