HIRE PROFESSIONAL BOND CLEANERS IN NORTH BRISBANE
Are you in search of professional bond cleaners in North Brisbane? Is your budget not being able to meet your requirements? Fret not, Ozclean offers you premium bond cleaning services in Brisbane Northside. We offer elite class services that too with surprisingly affordable rates. We help you clean your property and get your rental bond transferred to you without any stress. Our team will make your property look brand new that too at a reasonable and affordable cost. Ozclean's services are open to you 24*7 and all you need to do is reach out to us. You no more have to worry about your clean out day being weekends, or a Monday morning or Friday evening. We function all days of the week and our schedules are flexible according to the needs and requirements of our customers. Our clients are of primary importance to us, and we offer you reliable and efficient customer service. We assure you that we do not charge you any hidden costs and our core value will always rest on trust. Our booking procedure too is customer-friendly, and you can also get a free quote.
WHY CHOOSE US?
Wonder why we stand out from the rest of the Northside Brisbane Bond Cleaners?

Impeccable Cleaning
Our cleaning Ideals are deep-rooted in perfection. Being home to a large heritage diversity, properties in North Brisbane tend to have a lot of pests. We make sure to leave no trails of your pest control attempts.

User-Friendly Booking Options
Customers and their convenience are of primary importance to us. Therefore, we have adopted the most simple ways to reach out to us.

Safety Prioritized
Your safety is also our priority. We make sure that our cleaners are police verified and insured. You no more need to worry about leaving the property to us during the whole procedure.

Cost-Effective Services
We ensure to keep the highest quality and standards when it comes to our cleaning methods and equipment. At the same time, we make sure that you are getting charged reasonably.

Omnipresent services
Our services can be accessed anytime, anywhere. You do not have to worry about your inspection day clashing with weekends or your cleaning date availability being early in the morning or late at night. We got you covered.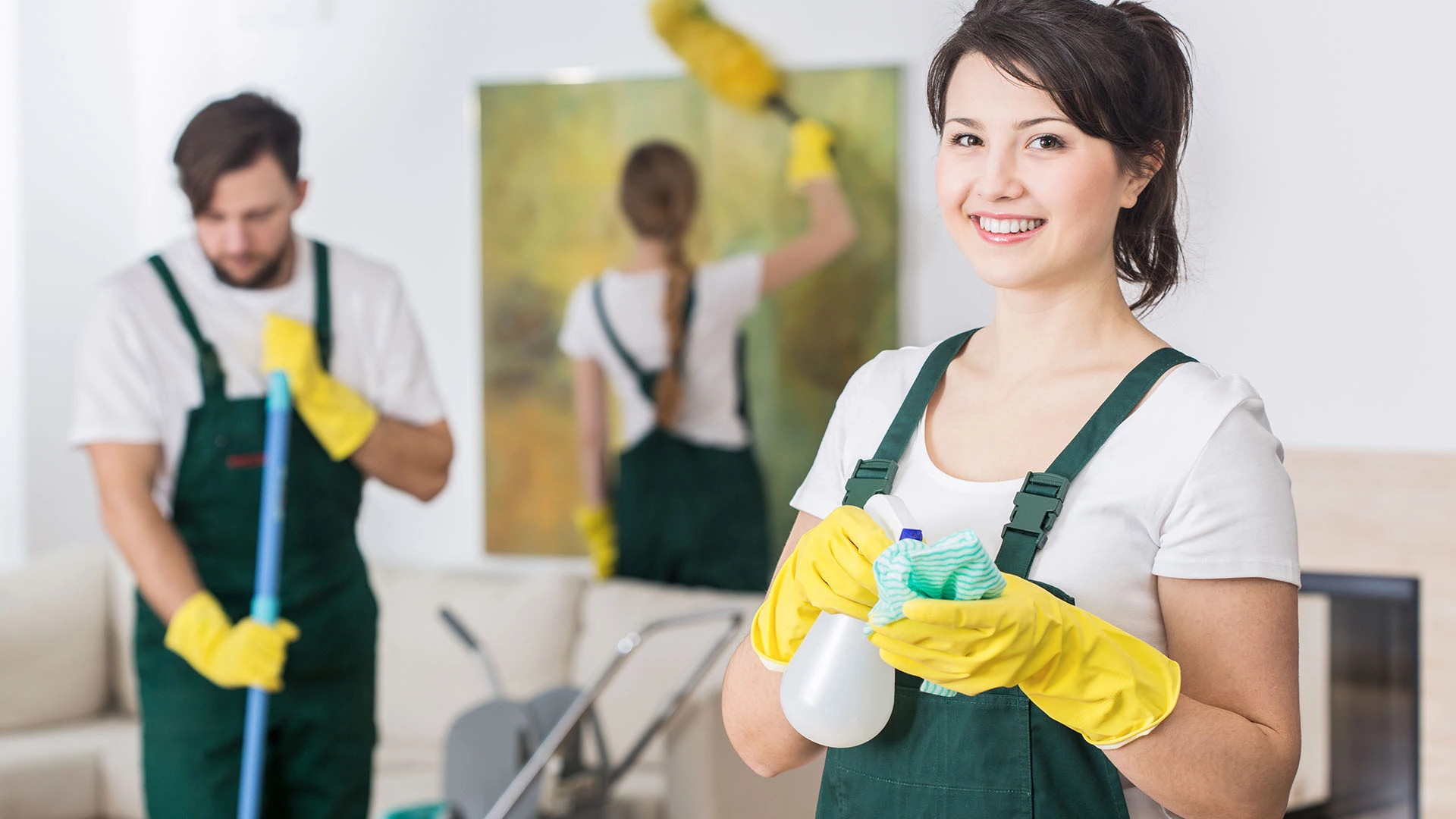 Cent Percent Qualified Bond Cleaners in North Brisbane at your Service
1. Pro-Clean Property
No matter how cold the climate is, how dense your garden gets or how hard the ice is. We make sure your place is free of irregularities and dirt. The cobwebs and dust in your walls, the area of your kitchen, your laundry place, we clean them all.
2. Chemicals and equipment used on Demand
We never try to overburden you with the usage of excessive machinery or hard chemicals. Our choice of chemicals depends upon the requirements and demands, and we make sure the children and the elderly people are not affected by any of the chemicals and equipment we use.
3. Anywhere in Northside Suburb
We offer our services in all parts of your suburb. You do not have to worry about your location, the topography, or even the time. You just have to let us know in detail the requirements of your agreement and the date of inspection. The rest of it is safe in our hands.
Exclusive Benefits of having Ozclean at your service
You might be wondering – Why hire cleaners when you can keep aside some time to do it yourself? You may have plans to implement those DIY tricks you saw on the internet. But what if you mess up something? It is possible that you miss out on some nook and corner and to your back luck that is found during the inspection.
There could be marks left by pests or animals that might not get cleared out during self-cleaning. You will have to use specialized equipment and chemicals to get them erased. It is quite impractical to buy all this equipment and chemicals for this one bond cleaning.
This is why it is highly recommended that you Hire professional bond cleaners. This way you can secure your bond money as well as save your time. You can invest all your time prepping up for your move-out or spending your time for your personal requirements, and we will prep up your property for the inspection.
WE COVER ALL THE SUBURBS IN BRISBANE
When we say Brisbane, we mean every nook and corner of it. Our high quality, perfectly designed bond cleaning services are available at your doorstep in Brisbane and all nearby suburbs. We are just a phone call away.