HIRE PRO TILE AND GROUT CLEANING IN BRISBANE
Tiles are a universal flooring solution used in buildings such as homes, offices, and commercial spaces. Tiles and grout of different colors, both natural and man-made are available. Theyare used everywhere, on floors, countertops, pools, and even walls. Tiles and grout of any price range can be customized for any needs and styles for buildings. The shiny, clean, and sparkling tiles can be the dream of anyone. Cleaner tiles will make your property look appealing and as good as new. But maintaining them clean and tidy is a difficult task as it gets easily dirty with stains, dust, and grime. Ozclean provides remarkable tile and grout cleaning services across all suburbs of Brisbane. We make sure that our tile restoration process guarantees to bring back the lost shine to your tiles, your floor will look like just you got them installed. We clean floors of Porcelain, Glass, Mosaic, Ceramic, and stones like Bluestone, Limestone, Slate, Marble, Granite, Sandstone, Travertine, and so on. WHY CHOOSE US?

Comprehensive Cleaning Strategies
Our team is aided by every cutting-edge technology and toolset required to perform the best tile cleaning in Brisbane. Our machinery is specially designed to reach every nook and corner of your property to ensure complete and comprehensive cleaning of your floor and tiles. We analyze and inspect your floor before choosing the right cleaning agents. We choose the cleaning solutions according to the type and nature of your tiles. Our professionals are well-trained and experienced and we aim to give you remarkable results.

Feasible Service Charges
Ozclean's tile cleaning maestros never compromise on their cleaning standards. We make sure all our customers avail themselves of services of elite class quality regardless of our low prices. You will not have to worry about having to pay a hefty charge, and we will never charge you any hidden costs apart from the quotations provided. Our service process is transparent. Our tile and grout cleaning experts will come to you and examine the condition and decide the cost based on the area, type, and cleaning method required. You can decide to avail of our service after that.

Always ready to help
Customers are our very first priority, and we make sure to make ourselves accessible to your queries and bookings. Ozclean's customer care executives function 24*7 from Monday to Sunday without any time restrictions. You can book our services even on an emergency basis too. We do not charge you any extra for booking us on weekends. You can request a free quote on our website and our customer service agents will get back to you in no time. If you are not satisfied with our services, we will re-do the finishing free of cost. We make sure that our customers are completely satisfied with our tile and grout cleaning process.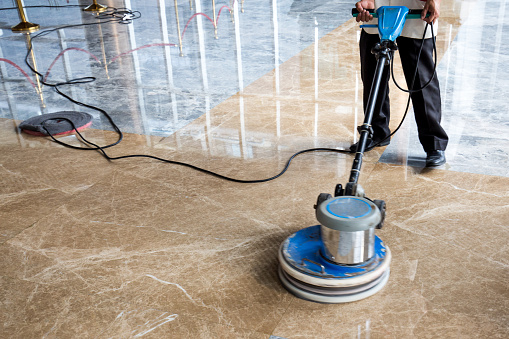 BENEFITS OF TILE & GROUT CLEANING WITH OZCLEAN
Tile cleaning is much affordable and less hassle when compared to the process of tile re-installation. Also, finding the right tiles to replace your damaged tile is a herculean task. With Ozclen you will witness your floor turning brand new without having them replaced. We clean stains, dirt, grime, mold, and remove everything that makes your tiles look dull and dirty. With our high-quality cleaning solutions, your tiles and grout will stay attractive and lasts for a longer time. Getting your tiles and grime cleaned professionally can give them an extended lifespan.
Read More
Cleaning Grout requires experience and knowledge of the techniques needed to clean them spotlessly. Remember the saying – Little knowledge is a dangerous thing. The same happens when you decide to clean grout without professional knowledge. Grout is porous in nature and it tends to attract unwanted materials like dirt and dust to its surface very often. This will kill the aesthetics of your place and is quite difficult to clean. Grout of different colors and types are available and our professionals are well experienced handling them. We know the right ways to clean and treat every type of tiles and grout and can make them look good as new.
We provide a tile sealing service that will protect your floor from damages in the future. Your floors can be subjected to chemical contamination and the process of sealing will aid your floors. If you own a commercial space, you will have people walking around a lot. So, using the right sealing and polishing is essential if your floor gets or stays wet or damp and experience higher foot traffic to stay clean longer. Our services are very cost-effective and help you keep your tile cleaning expense minimum.
After our professional tile and grout cleaning service, your floors will be completely revamped and increase the curb appeal of your house. With regular tile and grout cleaning, you can maintain the fresh and clean look of your floors longer and the value of your property high. We always provide our service according to your time and convenience and make sure that no damage is done. We will also give you the guidelines on precautions that you need to take before the cleaning service. With our cleaning professionals, you don't have to worry about damage to your property or the safety and health of your family. We provide regular tile and grout cleaning packages for commercial buildings and offices on contract. So, contact us for any tile and grout cleaning needs anywhere in Brisbane and its suburbs to get shiny and sparkling tiles.
WE COVER THE FOLLOWING AREAS

House Cleaning
Floors and tiles in your exterior home
Bathroom walls and tile cleaning
Floors and tiles in your home
Kitchen walls and tile cleaning
Counter top's tile cleaning
Tile cleaning in shower areas

Residential area Cleaning
Patios Cleaning
Deck cleaning
Porch and Step wash Cleaning
Pool Deck Cleaning
Fences Cleaning
Driveway Cleaning
Chimney Cleaning
Garage Cleaning

Commercial Cleaning
Renovation cleaning
Townhomes cleaning
Strip malls cleaning
Cleaning your sidewalk areas
Cleaning Condominiums
Storefront areas
HOW DO WE WORK?

Step 1
We provide a FREE QUOTE contact form on our website throughwhich you can reach our customer care team.
Our 24-hour helpline desk team will contact you and will inquireabout the whereabouts of your property.
Our team will require this information to decide the right services required to clean your property. We will then provide you with the quotes.
You can also avail of our free inspection services if required. Our service professionals will come and inspect the condition and state of your tiles.

Step 2
Our team will fix an appointment date according to your flexibility and schedule the cleaning date.
On reaching, the cleaners will analyze the state of your floor and decide upon the techniques and solutions to clean your tiles and grout.
We cover your exposed properties using drop sheets to prevent damages.
The cleaning process includes vacuuming, soaking the floor with cleaning agents, scrubbing, moping, etc.

Step 3
If we find any broken tiles on your floor, our team will get them fixed.
Stubborn dirt, grime, and molds are extracted from deep layersusing the hydro force cleaning mechanism. We also clean and reseal the grime.
The floor is rinsed and dried. We fast dry tiles so that you can walk on it faster.
If you come across any minor errors or missing areas that need to be cleaned again, do contact us and our team will clean them for you without making you pay any extra.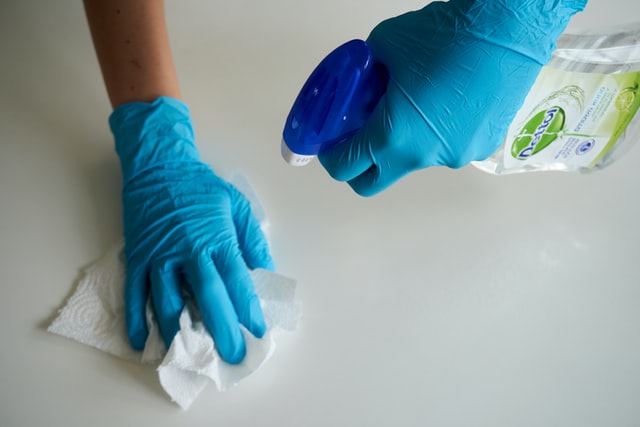 HOW TO PREPARE FOR TILE & GROUT CLEANING?
We suggest you organize your amenities prior to our cleaning. Things lying around on the floor might cause a hindrance to our process.
We need you to communicate with us about the electrical circuitry and any possible hazards.
Please try to keep hazardous objects away for safety and security.
We recommend providing us floors free from any coverings like mats, carpets, or rugs.
Furniture can be shifted to make the cleaning process smoother and faster.
If you own pets, then we recommend you keep them away while the cleaning process happens.
WE COVER ALL THE SUBURBS IN BRISBANE
When we say Brisbane, we mean every nook and corner of it. Our high quality, perfectly designed bond cleaning services are available at your doorstep in Brisbane and all nearby suburbs. We are just a phone call away.

Frequently Asked Questions
Yes, we do fix broken tiles in our floor cleaning service. Broken tiles can injure people and thus we make sure to fix them during the tile cleaning procedures.
Yes, the tile cleaning service we offer is kid-friendly in nature.
We make all the necessary precautions and preventive
measures to ensure the safety of your family members.