OVEN CLEANING IN BRISBANE THAT WORKS
It's important to keep your kitchen clean because it affects the quality of the food you prepare. Carcinogens that accumulate in your oven have a high probability of them passing to the food you consume. Your oven's grease is also toxic, and it can even spark a fire. As a result, cleaning your barbeque is important for both your wellbeing and the durability of your machine. Ozclean offers the most convenient BBQ, oven, and range hood cleaning in Brisbane. WHY CHOOSE US?

Deep & thorough cleaning
Our cleaners are all experts in the tasks they undertake, and they complete them with 100% reliability. To clean your BBQ and oven, we make sure to use up-to-date technologies combined with the required proper techniques.

Fair Costs
We make every effort to provide you with the highest quality facilities at the most affordable rates. Our prices are set in such a way that they are accessible to a majority of people in Brisbane. Apart from our precise final quotes, we also make sure there are no hidden costs.

Excellent Customer Service
Our team is always ready to support you and provide the services you expect. Ozclean's staff, may it be cleaners or customer service representatives, are available 24 hours a day, for the whole week. We don't charge extra for our services on the weekends.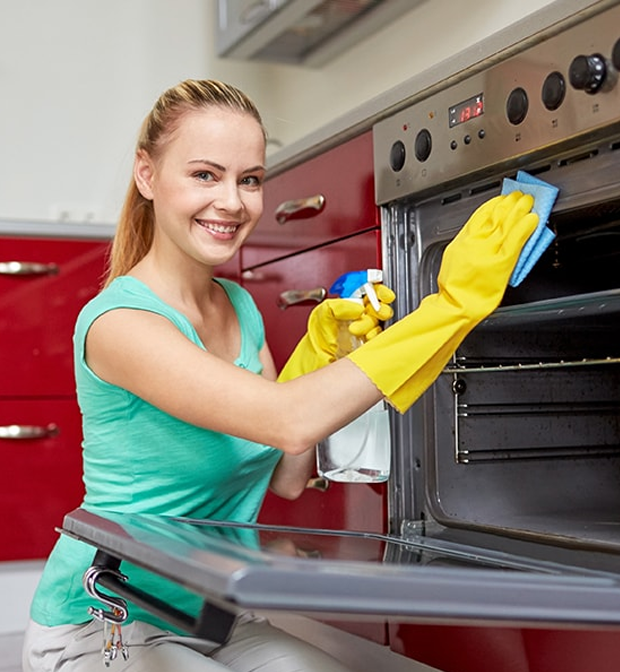 EXCLUSIVE BENEFITS
For BBQ, Rangehood, and Oven cleaning in Brisbane, we always make sure to use the correct tools and methods.
We take the best available slot from the ones you pick. None of our cleaners would ever put off doing their job.
After we've finished reassembling your BBQ and oven, we run a functionality test to ensure that everything is working.
After finishing off our services, we provide metal or stainless steel polish to give it a finishing touch.
STEPS OF OUR CLEANING PROCESS
The specialty of Ozclean is that we always look forward to seeing that smile of satisfaction and content in every customer and thus we make customized plans for them. This enables us to deliver what exactly our clients wish for. The customized package could be such as:
Step 1
You can make an appointment for our services by contacting us via our website.
We provide customer service 24 hours a day, 7 days a week, so you can contact us with any questions about the oven, BBQ, or range hood cleaning.
We may also perform a free inspection to determine what needs to be fixed.
You can avail advantage of our free quote service to get an idea of how much the oven, BBQ, and rangehood cleaning would cost you.
Step 2
When our team arrives at your place, they will begin the cleaning process.
There are services for ignition components.
Grills, flame tamers, pots, fat trays, and other pieces are scrubbed.
Parts that have been disassembled, such as the fat tray, flame tamers, hood, grills, and burners, are reassembled and tested.
Step 3
Our team will leave your location only after ensuring that all disassembled parts have been cleaned and successfully reinstalled.
We also make certain that all its capabilities are restored and fulfilled.
Once our technicians clean and polish your oven, rangehood, and bbq will be spotless.
If you believe that something else needs to be done, please contact us right away, and we will do so at no extra cost.
WE COVER ALL THE SUBURBS IN BRISBANE
When we say Brisbane, we mean every nook and corner of it. Our high quality, perfectly designed bond cleaning services are available at your doorstep in Brisbane and all nearby suburbs. We are just a phone call away.

Frequently Asked Questions
Unfortunately, we don't replace damaged equipment. We only make sure your equipment is clean and functional. You can ask for our free inspection, and we will let you know about the exact state of your equipment.
Oven cleaning takes between 1 and 2 hours on average. The time it takes to clean an oven is determined by its scale. Cleaning the oven can take longer if you add additional services to the overall operation.