TOP-NOTCH HEALTHCARE CLEANING SERVICES IN BRISBANE
Are you looking for the finest Professional medical healthcare cleaning companies in Brisbane with standard cleaning procedures? Get the help of Ozclean Medical and healthcare Cleaning Service without a doubt. We understand how critical it is to keep up a hygienic and safe environment for both patients and staff members in a hospital. By ensuring top standards using efficient methods and proper tools, we provide the best medical and healthcare cleaning in Brisbane at competitive rates. We provide a wide range of medical and commercial cleaning services with convenient pricing plans for hospital cleaning, doctor's office cleaning and equipment cleaning, and so on.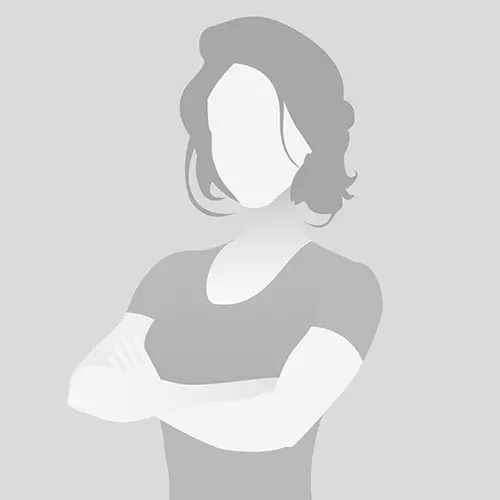 WHY CHOOSE US?

Flexible Cleaning Packages
Count on us for personalized cleaning packages as we value our customers and creates a checklist according to their needs. We charge for our services based on the condition of your place and the cleaning requirement you have.

Professional Workers
Our cleaning team comprises highly efficient cleaners who have undergone professional training and with years of experience. They know all the safety measures and use the right methods to clean. They also follow the right cleaning procedures for the prevention of any damages.

Guaranteed Quality Service
We do not compromise on the quality of service and ensure 100% client satisfaction. We make sure that every nook and corner of your hospital is thoroughly cleaned and sanitized. We also provide free-of-cost recleaning if you are not satisfied with the cleanliness of any area that we cleaned.

Online Booking Facilities
You can avail of our services anywhere in Brisbane by simply logging in to our website and requesting a free quote. Our customer service assistants will get back to you and will get all your requirements. We also provide all the necessary guidelines to you. Getting your appointment is now easy through our website which will be functioning 24*7.
OUR SERVICES
We intend to protect the health of staff and patients at the hospital. We keep hospitals fresh, clean, and hygienic for patients through our different hospital and medical cleaning packages- Regular Service, one-time service, and Fortnight cleaning. We provide customized services as shown below:

Sanitisation and Disinfection
Deep Clean Service
Pre-Emptive Surface Disinfection
Infection Control

Post Contamination Cleaning
Floor Scrubbing
Toilet Cleaning
Carpet Cleaning and Maintenance

Post-Construction Cleaning
Equipment Cleaning
Cleaning bathrooms and Restocking Toilet Consumables
IMPORTANT STAGES OF CLEANING PROCESS
Ozclean Medical and healthcare cleaning service offer you a wide range of services with our high set standards, quality cleaning solutions, latest equipment best practices, and professional cleaners.

REGULAR CLEANING
Daily cleaning helps in removing germs and bacteria to an extent and helps in controlling pathogens. We provide daily hospital and medical cleaning services anywhere in Brisbane.

DISINFECTION
To mitigate the risk of infection, disinfection is significant process in the process of cleaning as it kills 99.9% of the bacteria by reducing the risk of virus spreading. We always sanitize and disinfect after cleaning. We also provide post contamination cleaning and disinfection for hospitals and clinics.

WELL-EQUIPPED CLEANING TEAM
One needs to prepare themselves before getting into this process by using alcohol-based disinfectant and protecting gowns or Personal Protective Equipment (PPE) with gloves and protection glasses. Our professionals are well trained and take all the necessary safety precautions and follow guidelines.

UNSANITARY PRODUCTS HANDLING PROCEDURES
Cross-contamination is more likely to occur while disposing contaminated wastes and syringes from hospitals or through cleaning swabs which can cause complications. We can help you safely dispose of contaminated medical items.

PROPER DISPOSAL OF WASTE
Wastes from health care contain harmful properties which can cause hazardous effects to humans and the environment as well. Ozclean experts can help you treat and dispose of medical waste safely.

MINIMIZING CHEMICAL HAZARDS IN HEALTHCARE
Too many chemicals can irritate the nose and nasal passages and cause various health issues to healthcare staff as well as patients. We use safe chemicals when cleaning and disinfecting the hospitals that make them clean and fresh.
OUR SERVICE PROCESS

FILL UP
Fill the form on the website and feel free to get a free quote from our executives
Be ready to receive a call from our team for a free inspection.
The quotation will be chartered accordingly

BOOK APPOINTMENT
Book your appointment at your convenience
We will arrive at the spot with the checklist and customers can add on their requirements too.

BOOK YOUR SERVICE
Select your package- Daily cleaning, weekly or fortnight.

FINAL INSPECTION
To ensure the task is completed perfectly without damaging any pieces of equipment in the hospital
Our team will fix any issues that had been left out within 24 hours
WE COVER ALL THE SUBURBS IN BRISBANE
When we say Brisbane, we mean every nook and corner of it. Our high quality, perfectly designed bond cleaning services are available at your doorstep in Brisbane and all nearby suburbs. We are just a phone call away.

FREQUENTLY ASKED QUESTIONS
In healthcare facilities, 4-step sterilization or sanitizing refers to clean and sanitized surfaces by cleaning them with appropriate cleaning substances and rinsing them with clean water, and finally sanitizing the surface using a chlorine-based sanitizer.
The 6 major guidelines that should be kept in mind while cleaning a hospital is mentioned below:
Take precautions before you begin to clean hospitals using paper gowns, masks, gloves, and safety glasses.
Use minimal but quality- disinfectant.
Overclean and pay attention to every detail.
Use different brushes, mops, gloves, gowns after each clean.
Keep a checklist.
Proper disposal of needles, bottles, used gowns, masks, and gloves.