Best Pest Control Services in Brisbane
Are you someone who is done with the menaces caused by pests, especially those termites and cockroaches? Are you losing sleep, worrying about your situation? Worry not because Ozclean Pest Control Brisbane aims to provide the best pest control in Brisbane to eradicate all these troubles that pests bring to you. Our team of highly efficient and expert cleaners makes sure that your place is completely free of any kind of pests. We make sure to supervise all our workers as well as the work done at every single stage to deliver to you the best outcomes out of the pest control measures. We also take valuable consideration of your concerns and about the safety and security of your family. Pest control requirements might vary for the domestic environment and commercial properties but we take care to provide cheap pest control in Brisbane.
But what really matters is the type of pest control services you prefer and opt for and the level of expertise the professionals possess. The best and safe way to deal with pests is to hire the best team of Termite and Pest Control Executors here in Brisbane. That is exactly what Ozclean will be in its practice and execution. Our team of pest control professionals makes sure to act as caretakers to protect your family members from all kinds of pests like fleas, spiders, or termites. We ensure the property is fit as per our standards and that no pests would disturb you or your dear ones after our organic pest control services. Ozclean delivers you the best natural pest control services in Brisbane for your pest control requirements and makes sure to tackle them effectively for you.
Pests not only irritate us but also can pave the way for many diseases. From food infection to plague, the list is huge and horrifying. With Ozclean commercial pest control services by your side, you will never have to spend sleepless nights trying to figure out how to deal with them.
We have the best team in place who are experienced enough to provide amalgamated pest control services in Brisbane. Our team of experts not only get rid of infestation but also help you make sure that they are gone forever. What We Do?
Tired of pests? Ozclean Brisbane can help you deal with them effectively.
Why us for pest control services in Brisbane?

Comprehensive Pest Control Measures
It is a necessity that you live in an environment that is free of pests. Pests like rodents, lice, or ants are not just hazardous to your health. Apart from that, they can also harm your property. This is why in Ozclean, our pro pest control services use pest-specific products depending on the type and nature of pests and choose the right treatments that are required. We also offer end-of-lease pest control in Brisbane.

Free Inspection For Pest Infestation
Proper understanding of the degree of pest infestation in your property can help us provide targeted solutions. We render a free inspection as part of our residential pest control if you reach out to us. Our team of experts will inspect your premises free of cost and provide you with quick and precise decisions. We offer you same-day services along with the added benefit of levying no extra charges on weekends.

Pest Control Database
Understanding your pests, what they cause, how they breed, what can control them etc will help you figure out pest control strategies better. We bring to you a library of measures and information you will need about Pest control measures whether it is termite pest control, rat pest control, cockroach pest control, ant pest control or flea pest control. You can check out this completely free from our website. You can reach out to us and we will help you fix those in no time.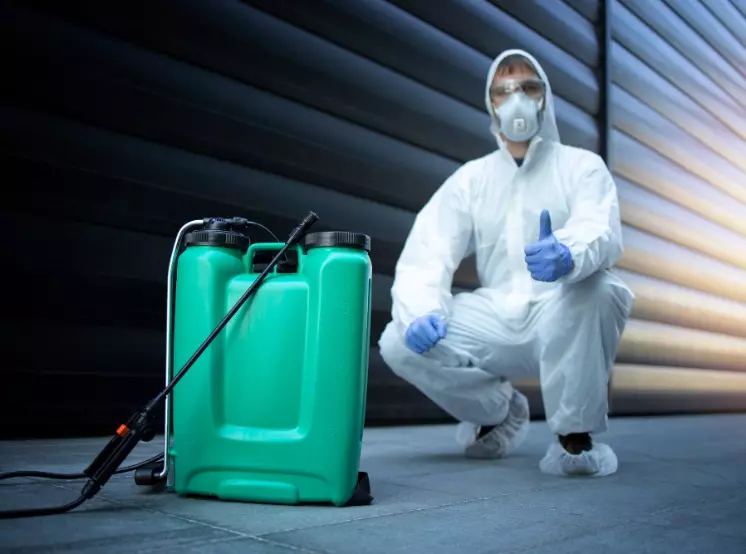 Customer-friendly pest control for homes in Brisbane
Requirements for the ideal pest control services might differ due to multiple reasons. Some factors that might influence these requirements and needs are – the type of pests in the property, the structure, and nature of the property, the climate the place experiences, the amount of rainfall and moisture in its premises, the presence of a yard or overgrown trees, waste disposal patterns, etc. The best way to address this is to start evaluating these factors one by one and making alterations and precautions effectively. This is because getting rid of the existing pests does not alone constitute a comprehensive all-natural pest control package. What needs to follow is taking up all the required precautionary measures that will prevent the recurrence of these unwanted pests. This is exactly how Ozclean's Pest Control Services functions in Brisbane. Our modus operandi when it comes to pest control is to fix the existing errors and prevent them from coming back.
Read More
We at Ozclean have some of the very best people working in pest control, making sure that our customers get the best services they deserve. Another highlight is that our pest control in Brisbane costs very little. Each member of our team is properly verified and extensively trained. Customers are our biggest priority and we always try to design customised pest control services that are built according to the specific needs of the customer. Our trained staff will also ensure pet-friendly pest control. We also give round-the-clock assistance and service to our customers even after the pest control process is completed, just to make sure that the pests never come back. We always have excellent pest control reviews.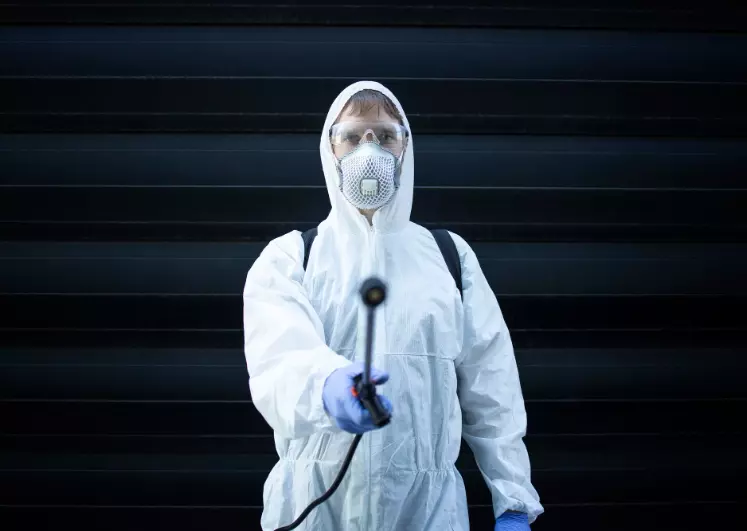 Why is Pest Control Important?
Pest infestation is a serious problem in almost every home. It is something that ensues long-term damage to the furniture, clothes, and even walls and tiles of homes. No matter how small the pest infestation is, it is imperative that the homeowners get them under control. If left unattended, pest infestation can spread to every nook and corner of your house, making it extremely difficult to get rid of. Depending on the kind of house you live in and the place you are at, the kind of pests living in your home may also vary. Some might cause trouble to your pets while some others can directly attract your pantry, making it unsafe for cooking uses. All of this leads to serious health issues and diseases which can be detrimental to the well-being of the inhabitants of the house.
Environment-friendly pest control is of extreme importance as it is one of the few issues that homeowners face which could cause permanent damage to the comfort and security of the house. Ozclean offers specialized home pest control services that guarantee complete extermination of every pest that causes trouble at your home, no matter how troublesome they seem to be.
Read More
How to Book Pest Control Services in Brisbane

Contact Us
For availing of Ozclean's quality pest control services, you can reach out to Team Ozclean by completing the form from our website or give us a call. For the residents of Brisbane, we intend to provide services they can reach out to without any barriers. To ensure the best execution of this policy, we maintain a fully-functional customer care in Brisbane that operates 24*7 on all days a week. We also provide after-hours pest control.

Pest Infestation Check
To ensure our safe pest control services' best practice and execution in Brisbane, we provide a Free inspection facility. When you reach out to us, we will discuss the problems you face from pests, the nature of the troubles they cause, and your requirements. After this, if you wish, you can ask for Ozclean's Free Inspection service. We will then provide you with a free quote as well as some recommended pest control services.

Fix Pest Infestations
Ozclean provides you complete protection from pests even during the pest control session. Our team will be well-equipped to handle and execute all the challenges faced during the process. It will be our duty to ensure that you and your family stay safe at this time. Ozclean also provides same-day pest control services in Brisbane and all its suburbs. We make sure to execute termite treatment and pest controls with great caution.

Preventive Mechanisms
Professional pest control services Ozclean delivers in Brisbane ensure that the pests are eliminated from their roots and prevented from coming back. Our team in Brisbane promises to assist you till you completely get rid of all the pests on your property. In case you are still troubled by pests after our service, we will perform another round of pest control for you completely free of cost. But we guarantee that the preventive measures we take will keep you protected for a long time.
WE COVER ALL THE SUBURBS IN BRISBANE
When we say Brisbane, we mean every nook and corner of it. Our high quality, perfectly designed bond cleaning services are available at your doorstep in Brisbane and all nearby suburbs. We are just a phone call away.

FREQUENTLY ASKED QUESTIONS
Annoyed by pests, need help fixing it? Let us help you
Pest Control Brisbane prices in Ozclean starts from $110. But, Ozclean provides customized pest control packages for all its customers in Brisbane. This way, we get to cater to the needs of individual customers needs, requirements, and expectations. Therefore, you can let our team know your preferences and expected package rate before calculating your quotes. You can reach out to Ozclean's customer care executives in Brisbane and provide them with the details of your premises along with your requirements. Another option that customers can choose is to avail themselves of a free inspection to understand the nature of pest infestation in your premises. After this, the team will provide you with free quotes.
Yes, of course, it works. In fact, it will eradicate a lot of health problems and property damages caused by pests on your property. Our expert pest controllers in Brisbane are aided and equipped with advanced methods and tools for removing as well as controlling pests and their occurrences. Pest not only poses health threats but also pose threat to your property as well. Therefore hiring a professional team like Ozclean for pest control services in Brisbane will help you get rid of the headaches pests give you.
No, you do not have to pay any extra for availing inspection services for checking pest infestations in Brisbane when with Ozclean. This is an added benefit service we offer to all residents in Brisbane. This helps the pest control team to evaluate the number of pests on your property, the gravity of the damages they caused, and their source of occurrence.
By hiring our team of expert pest control professionals, you get to safeguard the health of you and your dear ones along with preventing potential damages to your property. We offer free inspection services and free quote services for all residents of Brisbane. In case of any requirements for assistance, our 24*7 customer care centers shall have a lot of executives to guide and assist you. All residents of Brisbane can reach out to Ozclean for this assistance and towards booking pest control services for any day in a week at desired time slots. None of this shall incur any extra charges on the customers. We ensure that your property gets completely free from pests and our quality pest controllers make sure to install preventive measures to stop the recurrence of pests.
Ozclean does not keep its customers waiting. We understand the gravity of reaching out to professional pest control service providers for help and we will act as soon as you initiate the request from your side. Our customer service executives are always online to hear your concerns. This way you can always avail of help and book our pest control services in Brisbane without any constraints and wait.