Fabric Couch Cleaning And Upholstery Cleaning In Brisbane At Its Best
Well-kept lounges, couches, and upholstery is a real asset to the complete appeal of your home and office. Couches and chairs make up the ambience of your living room and lounges. It is where you spend your time with family, rest while watching TV and welcome your guests at home and in your office. Comfortable and cosy couches and seatings are part of every house and office now. At the same time, keeping it in perfect condition and maintaining its looks and comfort is not an easy task. Dirt and dust accumulate and with daily usage, the cushions wear out. Allergens and germs can also find their way into your couches. The presence of oil or grease inside them worsens the state of the fabric. You eat, drink, and watch tv on your couches in the living room. It is very easy to get spills and stains. Cleaning them has to be done with great caution as bad techniques might bring even more stains and damage them permanently. Ozclean brings to you the best Couch and upholstery cleaning in Brisbane. Get to experience the premium benefits of expert couch cleaning in Brisbane at affordable rates.
It is ok to handle it ourselves. And in almost many cases, it works too. However, it would be unwise to experiment with the masterpiece of our living room. It does not make sense to take a risk when we can get assured cleaning when handled by an expert upholstery cleaner. It is no secret that some jobs are meant for specialists. And things like carpet and couches cleaning are better dealt with by carpet cleaners and couch cleaners who are very good at it.
It is not true that couch cleaning in Brisbane is costly. We provide the best couch cleaning services at affordable rates because we are skilled enough to minimise the costs through tried and tested methods which are very cost-effective. What We Do?
Ozclean is the no.1 cleaning service in Brisbane and its suburbs. We make sure that every part of your home or commercial area remains clean and spotless
Why choose Ozclean for your professional couch cleaning in brisbane?

Swift Booking and Services
For us the customer is king, and we will do our best to make you feel satisfied with our services. All our cleaners work with utmost commitment, and they will make your upholstery feel like new. We are open 24×7 every day of the week and our executives are ready to help you with any queries and services. You don't have to worry about accidental spills or tough stains anymore. To make our service more accessible and convenient for you, we provide same-day services as well as emergency couch cleaning services in Brisbane and all its suburbs. All you have to do is to reach out to us when you need a cleaning service.

No Extras or Hidden Charges
We care for you, and we do not want your budget constraints to pull you from availing of a professional sofa cleaning service. To make this possible we have targeted a budget that is affordable to more than half of the population in Brisbane. Anyone in Brisbane can book a free quote on our website for getting your couches and upholstering cleaned. Once you contact us for couch and upholstery cleaning services, our cleaning experts will inspect your couch and upholstery. They will evaluate the condition of the couch and decide on the treatment necessary to make your couch look good as new based on the fabric and material. We will let you know the entire cost of cleaning before we start. There are no additional charges and our billing process is transparent. You can relax and be assured that we will charge you nothing apart from what is mentioned in your quotes and no hidden charges will be levied on you. We also do not charge you extras for making a booking for the weekends.

Best Value for Money
Cleaning your couches and upholstering is very cost-effective with Ozclean's affordable cleaning services. We charge you less than most of our competitors, and we never make compromises on the standard of our services. We have trained cleaning professionals and the latest equipment that can guarantee the best upholstery cleaning service in Brisbane. We assure you that you will receive the best upholstery cleaning experience with Ozclean, and make sure that your couches and upholsters look brand new. In case you are not fully satisfied with our services, we will work on it again free of cost because, in the end, you need to feel our work is worth every bit you spend on it.
Why Do You Need To Get your Couch and Upholstery Professionally Cleaned?
Couches, chairs, and seatings are long-term investments in houses and offices. They make our living rooms and lounges look beautiful, welcoming, and comfortable. People often buy couches and upholstering that give the best ambience to their spaces. But, when it comes to maintenance, they often use the same cleaning techniques used in house cleaning such as vacuuming. You cannot clean couches and seatings with only vacuuming. With regular and continuous usage couches, sofas and upholstery will wear out and the cushions will flatten. Dust and dirt settle into the inner layers and it will have a musty smell. The sheen and comfort of the couch will be lost with time. Germs, bacteria, and allergens will grow in it and can be a threat to your health. Trying to remove stains and deep clean by yourself using chemical solutions might damage your couch and upholstery. A professional Couch and Upholstery cleaner will be experienced with different kinds and types of fabrics, couches, and upholstery. It will be easier for them to find and remove every problem with your couch and restore it to its original condition.
A professional couch cleaner will also have the best cleaning solutions, techniques, and equipment in the market. Professional upholstery and couch cleaners like Ozclean will regularly update their equipment with the latest trends to provide the best-in-class treatment to your seatings. Professional couch and upholstery cleaners are well-trained to remove stains, dirt, blots, and odour effectively. This ensures that no damage is done during the cleaning process. You need a customized cleaning kit with shampoos and equipment that suits your couch's fabrics and upholstery. This can be expensive when you buy it on your own. Hiring a professional couch cleaning company can save you a lot of money and time. Their trained cleaning experts can clean your couches and seatings fast and efficiently at low costs. Professional cleaners in Sydney or Brisbane thoroughly deep clean using appropriate methods for your couch and remove pests and germs along with dust and dirt. Periodic professional cleaning can restore the comfort of the seatings and prolong the lifespan of the furniture. In a busy city like Brisbane, it is a smarter and wiser choice to get a professional couch and upholstery cleaner to thoroughly clean your couches and other seatings at least twice a year to keep them fresh and comfortable.
Upholstery Cleaning for healthier and hygienic environment
The way we choose our cleaning techniques and chemicals is by understanding the nature of the stains incurred. Our certified cleaners ensure a safe home and office environment. We commonly use the following techniques to clean your lounges, couches and upholstery.

Steam cleaning
Steam cleaning helps to ensure deeper penetration to surfaces to ensure that the dirt, molds, and grease from deeper layers of the fabric are cleaned.
This process will loosen surface dirt, and brighten the fabric's true colour.
This also kills all germs, bacteria, and mites and sanitises the surface.
Steam cleaners in Brisbane have the latest upgraded machinery for the best results.

Vacuum cleaning
Vacuum cleaning methods help to clean the surface of your upholstery before it gets cleaned by steam or water
If they are not vacuum cleaned properly, chances are that the dirt in your furniture turns into mud.
It helps remove dust, dirt, and pet hair on the surface and is best for cushions.

Dry cleaning
Dry cleaning is an effective method to remove stains and dirt like a quick fix.
Dry cleanings help in clearing out stains and marks in a faster way.
It makes sure that the fabric is not damaged during the cleaning and poses less risk of upholstery losing colour.

Odor treatment
Odour treatment helps to neutralize bad odours from your upholstery.
This is very important to restore the freshness of the fabric.
Odour elimination and deodorizing the upholstery is part of professional upholstery and couch cleaning.
Common fabrics we clean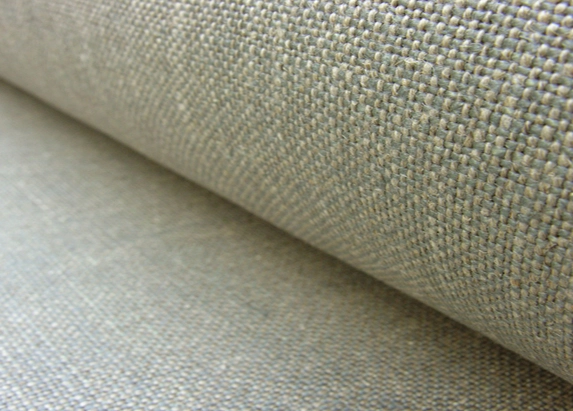 Cotton and Linen Fabric
The texture of cotton and linen combination fabrics differs from the patterns they come in. Dry cleaning methods are more apt on white cotton and linen fabrics whereas hot water extraction is preferred with patterned cotton and linen fabrics.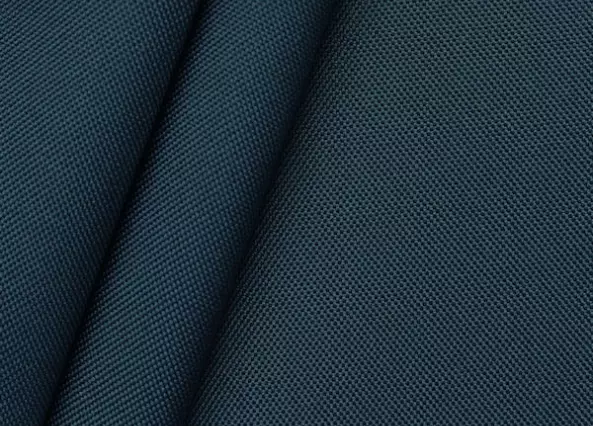 Synthetic Fabric
Since Synthetic fabrics are made up of more than two fabrics combined, they are treated differently. Hot water extraction is a commonly practised method for cleaning them.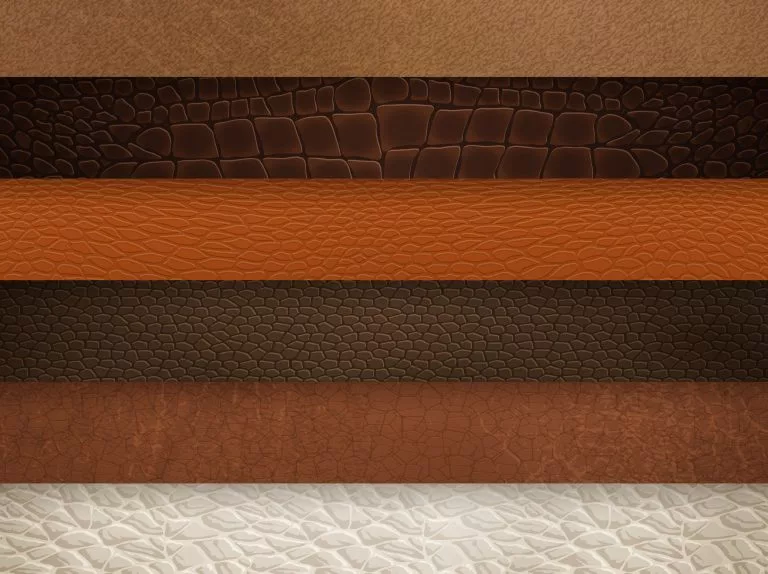 Leather
Leather is expensive as well as appealing in looks. Leather is also durable, and therefore it is important to keep the look of the fabric alive. When it comes to leather it is thus extremely important that you do not try to experiment on it but trust pro-cleaners.
WE COVER ALL THE SUBURBS IN BRISBANE
When we say Brisbane, we mean every nook and corner of it. Our high quality, perfectly designed bond cleaning services are available at your doorstep in Brisbane and all nearby suburbs. We are just a phone call away.

Frequently Asked Questions
Cleaning your upholstery and couch may seem like a simple task. Also, many people work alone on this. Upholstery cleaning takes a lot of time and effort, especially when done by yourself. Expert cleaning services are also necessary to thoroughly clean them and remove every last bit of grime.
The average time needed to thoroughly clean a house's couch and upholstery is between one and three hours. However, this varies according to the number of couches and the quantity of upholstery that needs to be cleaned. Our expert personnel at Ozclean offers skilled cleaning services in a timely and effective manner.
We are one of Brisbane's top cleaning companies and have years of industry experience. For cleaning, we employ the best in technology to ensure that our customers receive nothing less than the best. However, even after all of this, if you are still unsatisfied with our service, kindly inform us and we will do a reclean till you are satisfied with the results.
With an impressive track record of productive cleaning operations, Ozclean has a reputation for providing services that are competent and ethical. It is completely safe for you to leave your home with us while we go about our business because every member of our crew was chosen following a comprehensive background check. You have nothing to fear when leaving your home in our care.
With Ozclean's reasonably priced cleaning services, cleaning your couches and upholstery is very cost-effective. You will be charged less, yet the quality of our services will never be compromised. We can offer the best cleaning service in Brisbane since we have skilled cleaning specialists and upgraded tools. We guarantee that you will have the best upholstery cleaning experience possible.
Our cleaning specialists take the utmost care and precaution when cleaning the leather, hemp, silk, cotton, and other fabric materials your couch is made of. Each type requires different cleaning solutions and techniques and the wrong one can cause irreparable damage to your expensive upholstery. Our cleaning staff is trained to identify and implement the correct procedures most efficiently.
Understanding the type of stains we have is what helps us decide on our cleaning methods and substances. To achieve the best results, we frequently employ methods including dry cleaning, vacuuming, and steam cleaning. Our skilled workers thoroughly deep clean your couch using the right techniques to get rid of dust, filth, pests, and bacteria.