Best Bond Cleaning Services in Upper Kedron
The whole process of changing rental houses can be quite daunting for individuals, because of all the hassle that comes along with it. One of the biggest problems tenants face while relocating is that of bond cleaning. It takes much more time and energy to make the house squeaky clean with a whole checklist hovering above their heads. This is where Ozclean comes in. We believe that every resident of Upper Kedron must have a smooth and fuss-free moving experience, especially when it comes to bond cleaning.
We understand how demanding bond cleaning can be, especially when there is a final inspection left to be done by the owner of the house. Ozclean offers the best bond cleaning services in Upper Kedron, and we have a long list of happy customers to prove the same. All you have to do is lay back and relax, while we do all the heavy lifting.
Why Choose Us in Upper Kedron?

Well-trained and best in class personnel
Our team in Upper Kedron has some of the very best bond cleaners with years of experience in the field. We understand how important bond cleaning is, and how well it must be done to ensure that our customers receive their bond money in full. We take our job very seriously and we make sure that there is nothing left behind for the owner to point out as a flaw. Each of our bond cleaners has a good knowledge of how to go about their tasks and the years of experience have made them perform their work with utmost perfection.

Round the clock services provided anywhere in Upper Kedron
Cleaning a house and making it ready for inspection can be a tougher job than it looks. The difficulty reaches the next level when we add bond cleaning into the equation. There are necessary criteria to be met and checklists to be crossed. Ozclean and its services are open to its customers all day every day. We make sure that all your needs and concerns are met irrespective of time. So the next time you need our help but are doubtful as to whether we are open or not, just give us a call. We are always at your service.

Premium services that fit every pocket
Thorough and supreme bond cleaning services take a lot of money, right? Wrong! We at Ozclean provide you the absolute best bond cleaning services at a price that is quite affordable and budget-friendly. We believe that every resident of Upper Kedron must receive bond cleaning services that are nothing less than the best. Don't let your budget get in the way of getting the cleaning service that you deserve. Also, just because we are affordable, it doesn't mean that we compromise on the quality of services we provide. We try to give you only the very best.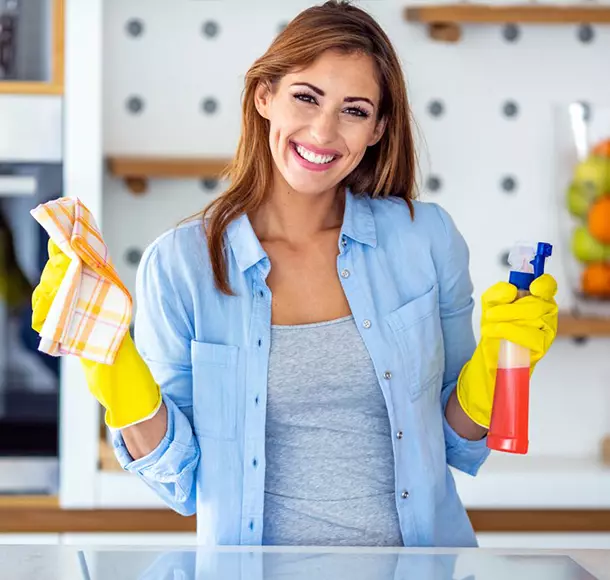 Finest bond cleaning partner in Upper Kedron that you can bank on.
Upper Kedron is a suburb of Queensland, located on the outer north-western side of the city of Brisbane. It has a population of around 4,180 people. The suburb is just 12 kilometers away from Brisbane CBD, which is more commonly referred to as 'the city'. Being a residential suburb, Upper Kedron attracts a lot of new dwellers every year. It is situated on the edge of Brisbane Forest Park, known for its exotic rainforest and picnic areas. Kedron Creek and Cedar Creek are the two tributaries whose headwaters are situated here.
We at Ozclean try to understand the specific needs and requirements of the residents of Upper Kedron and then optimize our services accordingly. We believe that all our customers are unique and so are their cleaning needs. Keeping this in mind, we provide customized services to the distinctive needs of those who approach us. We also make sure that our customers are well-informed about the process of bond cleaning and that they are properly guided.
Bond Cleaning Services in Upper Kedron that are Professional and Affordable.
As long as you live in a rental home, you know that bond cleaning is something you have to deal with, at some point or the other. Bond money associated with the whole bond cleaning process makes it ten times more important and valuable. If not done professionally, bond cleaning may not be approved by the owners of the house, which may lead to the tenants losing out on their bond money. Depending on the rent of the house, this money can be quite a large sum. So if you do not plan on losing your bond money, it is always resourceful to have an idea of what to do about the bond cleaning process.
While choosing an organization for bond cleaning, always keep in mind to opt for the ones with a professional reputation and that fit your pocket. Upper Kedron is a bustling residential area with a lot of things going on. As it has a lot of moving-in and moving-out happening there, finding a dependable bond cleaning company is almost unavoidable. Ozcleaners is one of the most reputed bond cleaning companies in Brisbane and has a pretty impressive track record of satisfied customers. We also provide customized services to each of our customers depending on their special needs. The best part of it all is that all the services that we provide fit into everyone's budget.
The free inspection and free quotes that we provide are just some of the added perks that come with choosing Ozclean for your bond cleaning needs. We have a dedicated team of cleaners always available to look into any problems that you may face. All we can assure you is that we know what we are doing and if you choose us, we will make sure that you get your bond money.
WE COVER ALL THE SUBURBS IN BRISBANE
When we say Brisbane, we mean every nook and corner of it. Our high quality, perfectly designed bond cleaning services are available at your doorstep in Brisbane and all nearby suburbs. We are just a phone call away.