Reliable Rug And Carpet Cleaning Service In Brisbane
Rugs and carpets are one of the most elegant decorative items that can transform the look of a room. This is why rugs and carpets are widely used in offices and homes. Carpets and rugs also take a lot of damage due to daily use. A lot of dust accumulates on carpets every day. Keeping rugs and carpets clean and maintaining their look takes time, effort, and expert knowledge. Otherwise, germs, molds, and even termites can take refuge in your beloved rugs and carpets, which can contribute to serious respiratory problems like allergies and asthma.
Whether it is carpet cleaning in Brisbane or couch cleaning in Brisbane, Ozclean is one of the most trusted names you'll find. We have experience as excellent upholstery cleaners for years in Brisbane and other parts of Australia. We have experience in cleaning every kind of rug and carpet fabric and restoring them. Our experienced staff, along with making your carpets and rugs beautiful, will help you get those undesirable pests, dust, stain, dirt, and pet fur out of your carpets and homes. Our team makes sure your home is safe and clean for you and your family.
Our carpet cleaning services in Brisbane are the best in the industry and are affordable to all. We use the best machines such as a carpet extractor and chemicals to treat your carpets so that they are not only clean but also without stains and spots. We offer same-day carpet cleaning but in the case of office premises, we can attend to the carpet cleaning during non-office hours so that work is not disturbed in any way. At Ozclean, you can also avail yourself of different carpet cleaning deals.
Our pro carpet cleaners in Brisbane Southside are so reliable and well-trained that they can work with or without supervision. Steam cleaning and dry cleaning techniques can also be employed for better results. IMPORTANCE OF RUG & CARPET CLEANING

Fewer Health issues
Although carpets and rugs provide ambience to a room and make it more welcoming if it is not properly maintained they can cause many health issues. If the carpets and rugs are not regularly cleaned, it can affect the air quality of the room. Most people don't realize that many respiratory issues like allergies, sneezing, and asthma are caused due to the accumulation of dust and dead cells in carpets and rugs. Dust mites and pests can also cause damage to rugs and carpets. A clean and well-maintained rug can greatly improve the air quality in the room and also create a good atmosphere for people in the room. This is where rug cleaning in Sydney and Brisbane is of significance.

Better Ambience
It is very important to maintain a good atmosphere at work and at home. While a carpeted room can provide a warmer and more comfortable feeling, the odour of unclean rugs and carpets in homes or offices causes unnecessary disturbance to your busy life. Sticky and foul-smelling rugs and carpets will disrupt any atmosphere and invade the entire room's productivity. Routine cleaning done by a professional carpet and rug cleaner can keep your carpets and rugs fresh, warm, and comfortable. Clean and fresh carpets and rugs add a premium look and feel to the room.

Longer Lasting Carpets & Rugs
Rugs and carpets are a necessity and a luxury alike. They insulate the floor, reduce footfall, absorb noise and give ambience to the room. Carpets of different fabrics, types, and origins are available in the market. Each type of carpet and rug requires different treatment and care. If not cleaned regularly using the correct methods, carpets and rugs can wear off with time. If proper care and maintenance are given to carpets and rugs, they are articles that can last for a really long time. Professionally cleaned rugs last for years without ever losing their original beauty.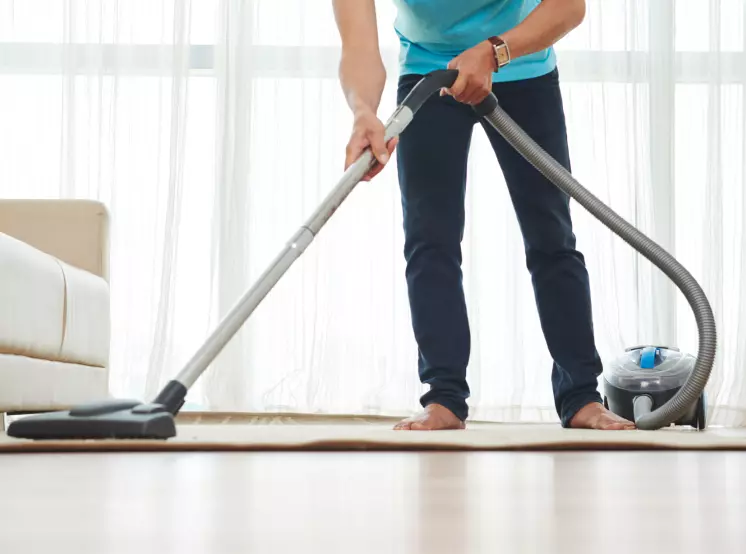 Benefits Of Ozclean Rug & Carpet Cleaning Services
Rugs and carpets are essential and beautiful pieces of decoration that bring the whole room together, so having a clean and tidy carpet is essential to maintaining the room's ambience. Carpets and rugs are customized for every need and prices are available in the market nowadays. This makes it an unavoidable ornamental item in offices and homes. But, most people are not aware of the proper ways to take care of these rugs and carpets. Carpets and rugs cannot be cleaned using regular cleaning solvents, shampoos, and methods. We have the latest cleaning equipment and shampoos that guarantee the best results. Carpets of different fabrics, yarns, and materials need different methods of treatment and different cleaning solutions.
Read More
At Ozclean, we have trained carpet cleaning experts who are familiar with different types of rugs and carpets, whether it is nylon, wool, acrylic, or olefin. You don't need to worry about maintaining and cleaning your expensive Persian or handmade Indian carpets and rugs anymore. We give expert care and use high-quality equipment, like the latest model commercial carpet cleaner machine, when cleaning your favourite decorative items.
Since carpets and rugs are used to cover floors, they get damaged easily. There is always the threat of damage caused by spilling liquids, stains, pests, allergens, and pets. Our rug cleaning services are available 24×7. So, we will help you with any damage that happens to your carpets or rugs any time of the day. Moisture can also affect carpets by causing mold growth and odour or allergies. This can adversely affect air quality, mood, and health. You need a professional carpet cleaner with expertise to restore the beauty and hygiene of the carpets. Our experts will inspect your carpet or rug and decide the best method of professional carpet stain removal based on the fabric, type, area, origin, and age of the carpet. Just like steam cleaning mattresses, we also remove tough stains from rugs and carpets with expert care without losing their colour and beauty. With our efficient processes like steam carpet cleaning, carpets dry fast and do not shrink.
Regular carpet and couch cleaning are required to maintain a cleaner and more efficient working atmosphere in office rooms. Offices with cleaner and neater environments are more productive, and employees are healthier. A dirty rug would affect the environment and mood in the office spaces. We recommend that you get carpet and rug cleaning procedures done at least once every six months to ensure safe and long-lasting rugs and carpets. This is preferably done by a commercial carpet cleaner since it is not an easy task to wash rugs by oneself. For learning about your various options, simply Google search, "carpet cleaning near me" and make your pick.
We sanitize and deodorize the carpets after cleaning to ensure that your room has a healthy and relaxing atmosphere. Our team of expert carpet cleaners can restore your carpets to perfect condition and extend their lifespan. Our cheap carpet cleaning services are affordable as we provide the best rates for carpet cleaning in Brisbane. Customer satisfaction is the top priority at Ozclean which is why we provide the best steam cleaning in Brisbane. This has earned us a reputation as one of the best carpet cleaners in Brisbane.
We also provide carpet cleaning in Camp Hill on a contract basis for both office spaces and houses, meaning you never have to think about having dusty rugs or carpets and can focus on other important aspects of life. You can also get our services for carpet cleaning for one room if needed. Our customized periodic cleaning in Carindale is always less expensive than our one-time cleaning sessions. You can sign up for a free proposal and talk to our cleaning executives to get to know our quotes for carpet cleaning services and other packages.
OUR CLEANING SERVICE PROCESS

OUR CLEANING PROCESS
Pre-inspection
Vacuuming
Pre-conditioning
Extraction
Neutralizing pH balance
Grooming
Drying
Setting the carpet pile
Post-Inspection

OUR CARPET CLEANING METHODS
We primarily provide two types of cleaning services: steam cleaning and dry cleaning. Steam cleaning or steamvac, also known as hot water extraction (HWE) cleaning using a steam carpet cleaner machine. It is an invasive cleaning process that ensures the removal of dirt and stains of all kinds. Steam cleaning ensures the long life of your rugs & carpets. It is the best way to remove stubborn stains, pet odour and to kill almost all kinds of germs and bacteria. Combining hot water with our cleaning solution helps remove almost any kind of dirt and stains. The carpet and rugs dry fast after our cleaning process and they will be free of any kind of dirt, stains, or odour. The dry carpet cleaning procedure uses very little water and our effective cleaning solution that leaves the carpet dry along with a fresh aromatic smell. It is the cheaper and faster method of cleaning carpets and rugs. Our environment-friendly methods extract all manner of mud and oil from the carpets. The carpet is then vacuumed and all dust and stains are eliminated. With our services, you won't have to go searching for how to dry wet carpets.
OUR SERVICE PACKAGES

Steam Cleaning
Deeper cleaning: Aids in the removal of all of the most resistant stains from the carpet.
Very few Chemicals: Chemicals are used sparingly.
Increases Durability: With careful cleaning, you can significantly extend the longevity of your carpet.
Kills Germs: Steam kills almost all germs, mites, and allergens.

Dry Cleaning
Immediate use: Dry cleaning is ideal for heavy traffic environments since the carpets are almost always able to be stepped on.
Cleaner Carpet: Our hygiene products aid with the elimination of mold, germs, and other forms of bacteria.
Restore Carpet: After the cleaning process, the carpet will be back in its original condition.
No Carpet Shrinkage: Our cleaning techniques ensure that there will be no carpet shrinkage.
Frequently Asked Questions
Due to frequent use, rugs and carpets also sustain considerable damage. Daily dust accumulation on carpets can aggravate major respiratory conditions including asthma and allergies. It takes time, effort, and specialized knowledge to keep rugs and carpets clean and retain their appearance. Regular cleaning chemicals, shampoos, and techniques cannot be used to clean carpets and rugs. To restore the beauty and cleanliness of the carpets, you need experienced, qualified professional carpet cleaners. If it becomes worse, you will have to look for carpet removal in Brisbane.
Your carpet's thickness and the material used to make it will determine the total time taken, among other things. Different treatments and cleaning agents are required for carpets made of various fibres, yarns, and materials. Your carpets will be restored to excellent condition and have their lifespan increased in the most effective way possible by our team of professional carpet cleaners. Our Brisbane carpet steam cleaning services are among the best.
Our Brisbane carpet cleaning services in Perth are the best in the business and modestly priced. Our cleaning experts are always available by phone or online to provide a free inspection and quote. Our carpet cleaning services can be booked online. We are open seven days a week, twenty-four hours a day. In order to disrupt the office personnel as little as possible, we would advise cleaning offices during non-business hours. Our services are also available on the weekends if you'd like. You can also book carpet cleaning online to find carpet cleaners for hire.
We are capable of eliminating any stain from your carpets and rugs. To get the desired results, our skilled personnel employ the latest equipment like Lumina steam mop and other scientific methods. We have a strong commitment to our craft and place a strong emphasis on client satisfaction. To remove all kinds of filth and grease from the carpets, we employ our own environmentally friendly techniques like water extraction from carpet after which the carpet is vacuumed to remove all dust and stains. Our carpet stain removal in Brisbane uses the best in technology.
Yes, there might be a need to do so. The type of furniture you have in your home will determine this. Furniture that is delicate or perishable, such as fish tanks, china cabinets, or bookcases, is usually not moved around. Our commercial carpet cleaners will try to move furniture, such as sofas and other light furniture, in order to clean your carpets more effectively. You can use our free inspection option to make advance plans. If needed we also prove steam cleaning for furniture.
Considering how rapidly they become dirty, carpets can either be professionally cleaned every six months or once a year. It depends on a number of variables, including how frequently you vacuum your carpets and whether you have pets in your home. If you think your carpets could use a complete makeover, it is always a good idea to hire a professional to clean them. Brisbane carpet cleaning and pest control are two things that we specialise in.
Usually, the cost of carpet cleaning is determined by the area of carpet that needs to be cleaned. We provide the most affordable rates for carpet cleaning in Brisbane, making our services very cost-effective. Ozclean places a high focus on customer satisfaction, which is why we also provide specialised periodic cleaning services. You can make use of our free inspections and quotes to find out how much it can cost you.
The majority of individuals are unaware of the best practices regarding care for rugs and carpets. Regular cleaning chemicals, shampoos, and techniques cannot be used to clean carpets and rugs. Carpets and rugs can deteriorate over time if not cleaned properly and on a regular basis. Replacing your expensive carpets is not possible every time, so it is cheaper to conduct regular carpet cleaning.