HIRE EXPERT END OF LEASE BOND CLEANERS IN REDCLIFFE
Looking for Bond cleaning services in Redcliffe? The stress caused due to the uncertainties of getting back your bond money can be very stressful. Your apartment might not look that new and appealing as when you saw it first. And not to mention some unexpected damages, marks and accumulated dust. This is why the task of Bond cleaning in Redcliffe is integral. Cleaner properties can have great impacts on both buyers and on landlords. If you are in a rented property, it is important that you hand over the place after restoring essential works in the place. You might miss out on some nooks and corners of the place and this can affect your bond money or image of the property. So, it is important to assign the work to professional cleaners.
Ozclean offers high-quality bond cleaning services in Redcliffe to help you clean your apartment. We make sure your property looks brand new and charges you reasonable rates only. You need not try and adjust your schedules and timings to find the time to clean. Instead, we take up the whole responsibility of cleaning, and you can effectively use that time for packing your belongings. And do not worry about the costs, our pricing is regulated in a way that it can fit your budget requirements perfectly. WHY CHOOSE OZCLEAN?
Ozclean has emerged as a top competitor among Bond cleaners in Redcliffe for the service standards and trust we keep up with our customers.

Best Cleaning Results
We give out nothing less than perfection when it comes to cleaning your property. Our team is packed with the best tools and equipment and our team consists of expert cleaners. We make sure to revamp your property making it look just as new.

Easy Booking Procedures
Our Booking options are extremely easy and user-friendly. You do not have to go through multiple procedures to get an appointment for bond cleaning. We also provide you free quotes.

Class Cleaning at Affordable Pricing
We offer elite class services, but we make sure that you are not being charged any extras. We provide the best class Bond cleaning in Redcliffe at cheap rates.

Reliable Customer Service
You can reach out to our 24*7 customer helpline when in need. We assist you till you get your bond back safely.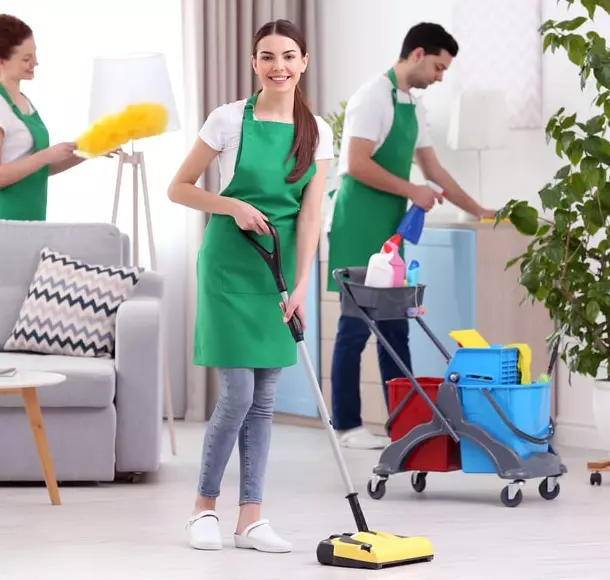 Professional Bond Cleaners in Redcliffe with Fair Budget
1. Shine and Bright Cleaning
Our team never makes adjustments when it comes to quality. We make sure that the property looks just as new as at the time you first saw it. This is why we have huge client support.
2. Security with Cleanliness
We are equally concerned about safety like we are with quality. Ozclean attempts to adopt an eco-friendly path to perform the bond cleaning procedures. The chemicals we use, be it soft chemicals or hard chemicals is made sure that it does not pose a harm to children and elders.
3. Anywhere in Redcliffe
We offer services to any part of Redcliffe and its neighboring domains. What we expect from your side are trust and corporation. Let us know about the date of your final round inspection and leave the rest to us.
WE COVER ALL THE SUBURBS IN BRISBANE
When we say Brisbane, we mean every nook and corner of it. Our high quality, perfectly designed bond cleaning services are available at your doorstep in Brisbane and all nearby suburbs. We are just a phone call away.