October 18, 2021
Admin
Bathroom Glass doors add up to the beauty of the shower. They give out an elegant touch to the ambiance. The view turns out to be effortlessly beautiful when the doors and walls of the bath are made of glass. Though it looks ordinary and plain, it is altogether royal and unexpectedly modern. Even if the bathroom is small, it is the glass that remains the highlight. Well, the only concern that arises is maintenance. The extraordinary luxurious décor can flip itself into a nightmare, if dirty. Since it is transparent, even a minute dirt particle seems to be prominent enough and even the tiniest of them can dim the stylish look of the door. Who would ever be a fan of a dirty bathroom? It is indeed difficult to keep the shower intact all the time, especially for those leading a busy life in the city of Gold Coast. Never hesitate to reach out to a professional for help and get the mess cleared without any further delay. Following these 4 simple steps will give you assurance on a dirt-free glass door.
TRY TAKING OFF THE SOAP SCUM PRODUCED
Getting away with soap scum is not easy at all. It seems to be quite ugly when noticed. Soap scum is made up of a mixture of different chemicals which are said to react with each other and leave stains on the glass door that may not be comforting to the eyes. No, do not panic! There are ways to get around with this issue. Make sure you make it a habit to clean the doors and walls after every bath. Refrain from skipping this, as it will reduce the intensity of dirt formed on the surface. Even if not visible, minute particles will be hidden within, which, if not washed off at the same time can cause further trouble. The cleaning cycle is easy. Try wiping off the existing soap from the glass door first. The usage of hard water is common in most of our houses. That is one of the reasons behind the formation of soap scum. Use a squeegee to deal with it, it may prove to be a quick relief. People lead a bustling life in Goldcoast, and some may find it hard to clean the shower every now and then. Well, no worries. Feel free to consult a professional who will help you cope up with the cleaning which is not much time and thus helps in lessening your efforts.
A VARIETY OF NATURAL HACKS MAY HELP
Almost all the houses store most of the natural glass cleaners. Some of them include lemon, water, vinegar, baking soda, salt, dishwashing soap, and many more. The above-listed products should fit into your expense chart and they can also bring about magical changes to the stains visible on the glass door of your bathroom. Try out their specific combinations to get a much faster result. Vinegar and warm water together are some of the most effective glass cleaners for showers and they can work wonders. Mix them in an appropriate proportion and transfer them to a spray bottle and apply it to the door. Wipe off the stain with a dry cloth and you will witness the change. The various other interesting mixtures are that of dishwashing soap and vinegar, baking soda and water, vinegar and baking soda, a combo of all three; salt, vinegar, and baking soda, lemon, and water, etc. Mix them up in the required quantity and spray them on the door of your shower to get away with the stain and retain the shine and transparency.
BUY READYMADE GLASS CLEANERS FOR FURTHER PROTECTION
Not everything goes right all the time! There may be times when the hacks mentioned above may fail to keep up to your expectations. Hard water is one of the major causes of the same. That is when you should fetch a glass cleaner from the nearby grocery store as soon as possible to prevent the door from any serious damage. All the markets are crowded with many glass cleaners for showers, but make sure you pick out the effective one. Good cleaners can provide you with the best results within a short span of time. Never forget to wear a pair of gloves before applying the cleaner solution. Once applied, wipe a towel and you will see the shine back.
SEEK THE HELP OF A PROFESSIONAL TEAM
You may not always find it easy to tackle this problem all by yourself. It is never too late to seek professional help. There are a lot of professional teams in Gold Coast that offer different kinds of services which include a variety of house cleaning packages that fit your budget. A team of experts, with great experience, can help you fix your issue and you will definitely get your shower door back in shape without any dirty stains!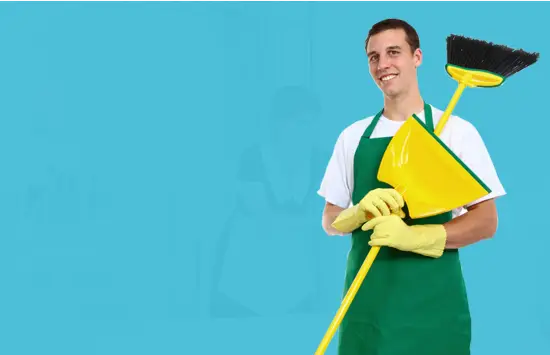 Suburbs