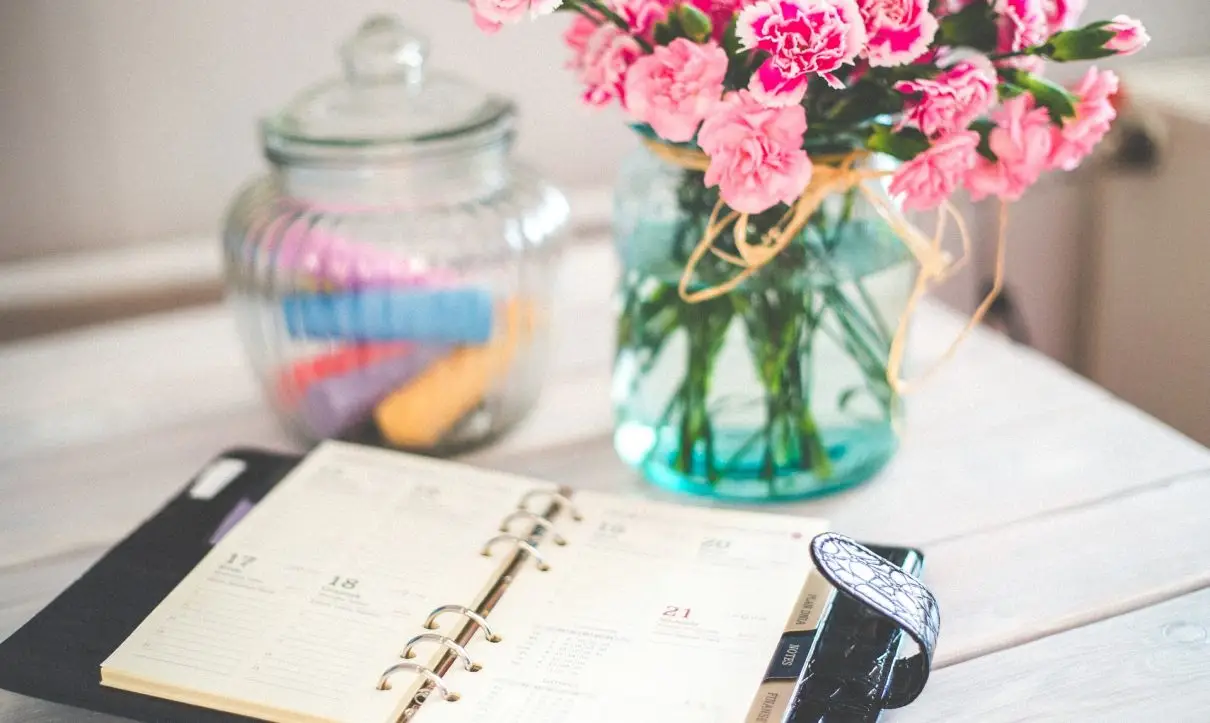 September 08, 2021
Admin
What does it mean to be "organized"? It's easy to think about cleaning and organizing, but sometimes it's really hard to do it. When you are terribly busy and still feels like you are not keeping up with things,it's not a very good feeling . We cannot buy time. But definitely, we can make our time more efficient and productive. If you are overwhelmed with your busy life, you don't have to worry. Start with small things and know that you don't have to do everything in one stretch. Even small changes can create a big impact on your tome management and house organization.
Learn to prioritize tasks, what really needs to be done, how to start it, and when to start it. The more you practice the less you have to worry about it. And eventually, it will be a part of your life, a more organized way of living life. If we can manage and clean our homes in an organized way, this will simplify our life and also allow us to lead a more productive and quality life. And this process will vary from person to person depending upon your house, family members, work schedule, etc. However, there are few basics that everyone should follow on a daily basis.
According to Wendy Silberstein, "Organization dictates what your daily life will be like; it brings families together; it brings marriages together, and it makes daily life so much simpler." Organized people are not born with that skill, they also have to develop it which later helps them to stay organized. So even if you are not an organized person, you can learn to be an organized one. Plan things and try to follow in a structured manner.
Now it's time to start organizing your life and home. It doesn't seem to be a very easy task, but it will definitely allow you to stay focused on your life. Everyone loves hacks and tips that can make your home tidier and more organized, but it requires your effort and a big change in the way you live.
Learn how to get organized with these easy tips. These tips will help you in your home organization and save you time and energy!
Plan and Schedule
Life is unpredictable. That doesn't mean small things don't go a long way. We all know that when we write or note down something, it is easy for us to remember it. Trying to remember is not going to work, you should try writing things down. Use a pen and paper or a digital device to plan and organize your life. This way you can schedule the tasks and prioritize them. Find out time to map out your days and plan your task.
Create Daily, Weekly, and Monthly Schedules
Organize your cleaning activities. Use a to-do list to prioritize and schedule your work each day. Try to distribute tasks evenly, so that you don't have to confuse in between the activities. Think about what you can do in a day then add it to your daily to-do list, think about the tasks that you can do in weekends, then add it to your weekly to-do list. Then follow the list without any fail.
Small things matters
When we want an organized home, it is not going to happen in a day. Start by doing small details like make your bed as soon as you get up. A neatly made bed makes the whole room seem more orderly and helps to starts the day in a nice and organized way. The longer you wait to do something, the lazier you will be to get it done. When you start to give importance to even small activities like this, your life will be less demanding and less stressful. And if you put effort to get things done in time, this will lift the burden of doing things later.
Give Everything a Home
There are so many items in your house that you use every day but never kept in the right places. Keeping your home organized means keeping everything in its proper place. Otherwise, it may be easy to get lost when you need them. For example, important small things like keys, pens, etc., couldn't be found when you need them. Assign a place for everything and place it back after use. Doing this will take time, but after a while, you can see how easy it is to find anything when everything has a proper home.
Declutter
Clutter is mainly caused by the failure to put everything in its place. Living in a messy house is not a good thing. It will increase your stress, scatters your moods, and may even affect your family life. This can be very hard for most people, but it's a very crucial step in home organization. Some people tend to keep unused or unwanted things with them even if it is not in a good shape or condition. When you declutter your home, you are not only making a new space but also throwing away your worries and stress with them.
Be realistic
Unrealistic plans are very hard to execute and cause regret when you failed to meet your goals. You don't have to be perfect all the time. Feel proud of what you have done and motivate yourself to continue the process. Thinking about doing more tasks simultaneously often leads to shutting down mode. There are many cleaning schedules available on the internet but you have to choose your plan according to your convenience. When you are setting a plan for yourself, start with small and specific tasks. Because as you see, you have crossed out some items on your list, you will start to feel like you have accomplished something.
Recognize Your Hot Spots
There are places in your homes where the clutter tends to accumulate. Kitchen surface, the sink, dining table, and bedroom drawers. Keep these places tidy and clean daily. These are often apt areas for you to start your organization process. Figure out what items falls there and create a new home for them.
Delegate Cleaning and Organizing Tasks
It'll be easier to declutter your home if it's a team effort. Check your list and find tasks you can delegate to your spouse and kids. Assign some simple responsibilities to your kids, like putting their shoes away, clearing their dishes, putting back toys in their correct place. Teach your kids to organize and clean their rooms from the early stage itself.
Take Time for Yourself
Finally, find time for yourself. Do something that you love to do that is just totally for you and make time for it. This is also as important as other household chores. It will make you happier and more productive.
Conclusion
Put in a little effort every day, but in the starting, you have to put in a lot of effort if necessary. Schedule everything, what you have to do and when you have to do it. Like any other habit, organization skills will also take time to learn. Some of the habits may seem to be hard in the beginning, but it will get easier. Even if it is difficult to adapt yourself to it, it will be well worth it in the end.
Sometimes you may feel that your clutter and mess are controlling you. Decluttering and organizing surely will help you to diminish this embarrassment. Now it's your turn to organize your stuff and stay happy. Learn from these organizational ideas and try to make them your habits. Slowly you will become a lot more organized and productive.