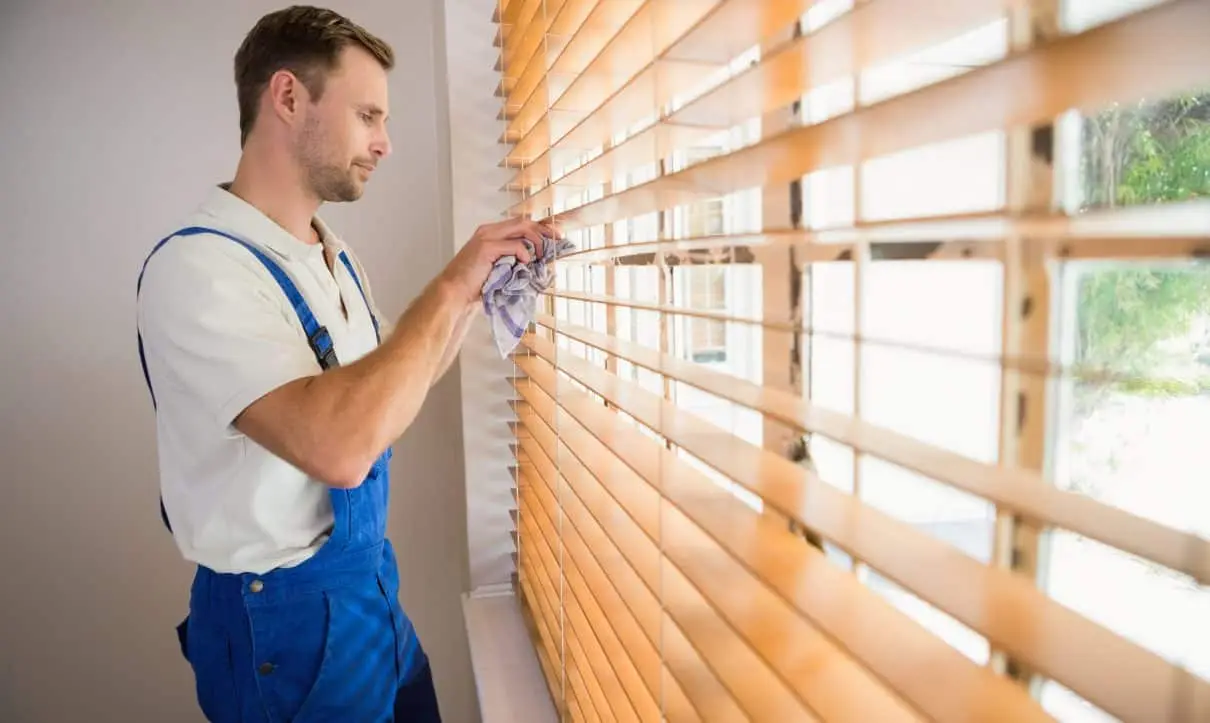 July 27, 2021
Admin
It is vital to create a safe and secure environment around us. We can begin with cleaning our homes and offices. The appearance of your home or office is in fact the reflection of your lifestyle or brand value. Apart from regular cleaning, you need to focus and invest some time for intense cleansing for safety and to create a good impression of your place. A clean and tidy home brings happiness to your family. In the case of office spaces, a hygienic setup is mandatory for motivating the employees to work in a clutter-free setting. There are effective techniques to give a fresh ambiance to your space. But, if you need you can seek a professional cleaning service to get the job done.
Deep cleaning highlights sanitizing areas that regular cleaning cannot eradicate. Before disinfecting the area, it is recommended by the U.S CDC to conduct dusting, remove cobwebs, and wipe up the ceiling fans. You need to clean the walls, vents, and cupboards effectively. Make sure to clean the desks and tables properly before vacuuming and mopping. It is generally suggested to wear disposable gloves to protect your hands from harsh chemicals while using disinfecting solutions.
The three crucial tasks for a safe and secure environment
Always be specific about where to start. Reorganizing every drawer in the place should not be your objective. The aim is to build a safe environment for both work and home. Break the whole process into smaller steps and divide them into three important tasks. We can cut them down to three D's :
Decluttering
Deep-cleaning
Disinfecting
These factors can be helpful for a stable and functional space that ensures a healthy living environment. So, let us learn more about it.
Creating a checklist for Home Cleaning:
Cluttering being a source of stress can impede cleaning. We can deal with the situation if we collect similar items together and move them to a particular place. There are various clutter offenders that you can start with. Keep your focus on cleaning the items and then get done with organizing the items.
Creating a checklist is one of the easiest ways to keep track of what you really need at home. Sometimes this process may require more than a day depending on the mess.
Initially you need to take out some time to schedule the decluttering weekend for a systematic process.
Set a proper deadline before you start up with the decluttering process.
Mark the clutter hotspots you want to organize. Do not try to tackle multiple rooms at the same time.
You can avoid unnecessary stress by making it more like a fun task by setting deadlines for completing each stage of cleaning.
You can create a sorting system with three different boxes. Label them as "keep", "donate" and "storeroom".
Never feel guilty about throwing away things that you have spent your hard-earned money on.
Medicine box is something we tend to miss out often. You need to sort your essential cabinet by throwing away expired ointments and outdated medicines.
Separate your seasonal clothes from the ones you actually wear.
Dusting, Vacuuming, and Mopping
Ensure to reach all the crevices, windows, light fixtures, cabinets, and so on while dusting and vacuuming.
Open up closets that you rarely use as it is high time to organize the unused items.
Dust the dirty places using microfiber cloths for improving air quality.
You can either tie a moist cloth at the end of the broom for effective cleaning.
At offices, doorknobs, keyboards, mousses, and other surfaces needs to be disinfected.
While vacuuming, ensure the compartment isn't loaded.
You will be surprised to find your lost items under your couch and cushions.
Ensure to mop every corner of the floor.
Create a kitchen cleaning checklist for both home and office. Make sure to wipe down the counters and stove tops or ovens. Thoroughly clean in and around the sinks.
Bathroom cleaning checklist includes:
Scrubbing the sinks
Cleaning and wiping the mirrors
Cleaning and brushing between the tiles of the floor using chemical liquids
Replace the wastebaskets and wet rugs
Effective disinfection
Surfaces that are regularly touched require disinfection. Bleach and alcohol are the two effective household products that work against bacteria and viruses. Take care while reading the label instructions on such products as they are hazardous when mixed together. Before disinfecting a surface, clean the surfaces using household cleaning agents or detergents.
Make it a practice to wipe down the surface in the same direction to avoid deposition of germs on the opposite side.
Use products that suit each surface
Ensure to disinfect kitchen counter and sinks
Use different clothes for disinfecting kitchen and bathrooms
Explore and find cleaning products that actually kill 99.9% of bacteria and germs. Go for scientifically proven disinfectants.
Once you are done with the disinfection process, make sure to wash your hands well before touching your face or eyes.
Focus on high-touch areas like switchboards, doorknobs, and countertops, and so on
Proper ventilation is required to improve airflow while disinfecting the rooms
Creating a checklist for Office Cleaning
A decluttered office is very significant to improve efficiency and to maintain a highly productive working environment. Clutter not only affects your office space but also your peace of mind. An office space represents the brand's identity.
There are so many unused items in the office spaces that you haven't touched for months. Try to keep them away.
The next significant step is to organize the things in order of how regularly you use them.
The least used things can be sorted to be kept away.
Once you have sorted out items, keep recyclable objects separately and discard the unusable ones.
Untangle the cable wires to avoid potential accidents.
Since most of the clutter could be paper-based, digitize the necessary documents you cannot risk losing. This can easily be done through various scanning apps available on your mobile phone. A decluttered office space creates a fresh environment and enables the employees to improve productivity.
A deep cleaning is necessary for a healthy environment. Be it an office or your home, disorganized or dirty space makes it difficult for you to focus on any task. A hygienic and decluttered home or office creates fewer distractions and gets more work done efficiently. A clean and tidy environment brings in moral superiority and reduces the spread of infections.