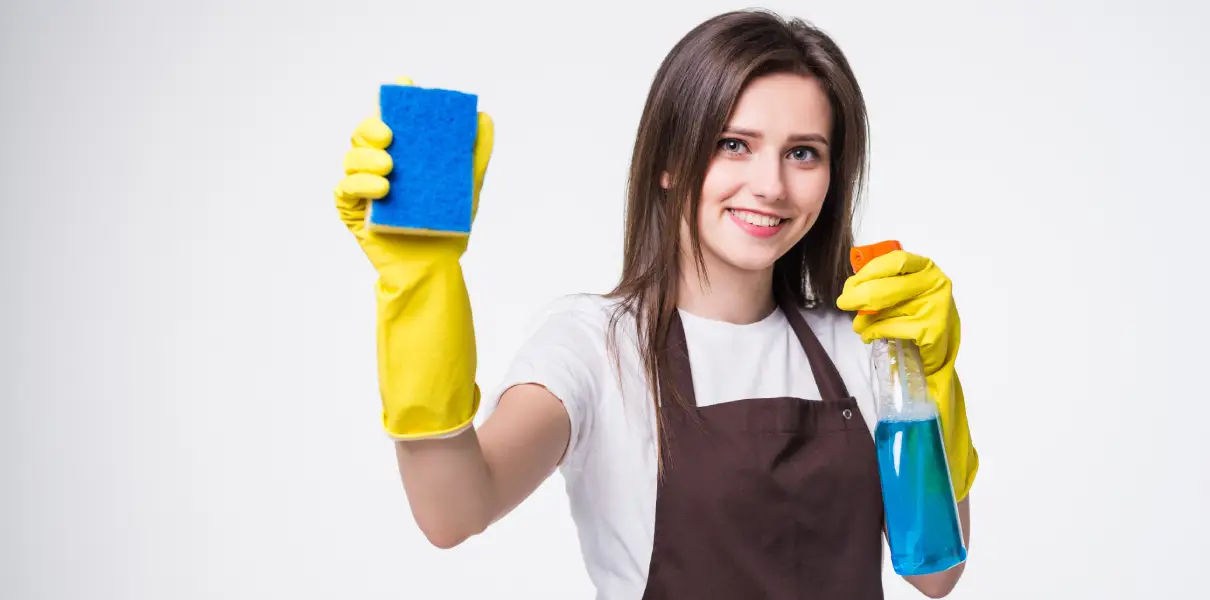 July 21, 2021
Admin
Once you step into your room, there are few obvious things that you see that need to be cleaned up. This can include the pile of laundry or your kitchen sink with dirty dishes and many more. Everyone remembers to clean the most obvious things or places at home. But you also need to look for the places you usually forget. It is quite natural for anyone to focus more on attention-seeking areas like kitchen counters, floors, bathrooms, etc. Lend some time to give a look at a few places that you actually forget to clean during your cleaning routine. Let us take a look at the common places you probably miss during the cleaning sessions:
1. Underneath your furniture
Do you have any idea about the heap of dirt and dust under your couches and bed? Well, sometimes people tend to forget to clean the undersides and carvings of beds and furniture. The dust bunnies rolling around and under your bed or sofa should be captured with a vacuum or dusted with mop quickly. Not just that, clean up the bed frames, chairs, seats, and table braces as well. Use your vacuum or a dusting wand to get rid of spider webs and eggs. Overlooking these areas while cleaning can lead to a thick accumulation of dust and grime. This can make it even harder to remove and might require help from a professional cleaning team. Ensure to dust and grime at least twice a month. Keeping the fixtures clean not only improves their appearance but also lengthens their lifespan. Make it a habit to regularly dust and vacuum the undersides of furniture with semi-annual deep clean.
2. Walls and baseboards
Dirt can cling to vertical surfaces and horizontal ones. But unfortunately, the walls and baseboards are the ones that we miss out on while cleaning. Once you open up the curtains or blinds and then turn on all the lights, you'll be amazed at how furry your walls may be. In textured wallpaper, even more, dirt could be lurking as well. You also should finish your wall cleaning by paying attention to the baseboards. You can begin by dusting off the dirty areas followed by the deep clean process. Also, you can use warm water with suitable cleaning liquids or soaps to clean the surfaces thoroughly with a microfiber cloth. You can do this every two weeks to eliminate the coated furry dust that causes allergies and other health problems.
3. Doorknobs
Similar to the walls and baseboards, door frames or knobs are one of the most overlooked places during the cleaning shuffle. The tarnished door knobs should not be treated using abrasive chemicals as they are likely to remove the plating on them by damaging the hardware. There are several home remedies for safely cleaning your doorknobs and frames. When it comes to bathroom door handles, you need to be extra cautious as they are the central spot for the accumulation of germs. Thus, you should make it a point to sanitize your doorknobs regularly as they receive the most physical contact at home.
4. Tops of Cabinets, Doors, and Picture Frames
A lot of people also tend to ignore what is beyond the picture frames or doors. Try to clean the top of door frames, kitchen, and also tall storage cabinets, picture frames, and ceiling corners routinely. Takedown the picture frames from walls to remove the accumulated dust and wipe them down with a damp cloth by reaching every corner. The disposable duster along with the extendable handle is your best tool for capturing dust and spider webs. If you do not have one, you can actually use the clean microfiber cloth and secure it to a broom or mop handle with a rubber band. The greasy kitchen doors and cabinets can be scrubbed using a damp sponge and cleaning liquids or vinegar.
5. Air Filters and Vents
The only time we take a look at the exhaust fans, air filters, or vents is when it stops functioning. You are not supposed to ignore these vents and air filters. You should vacuum your vents to remove the coated dust around them to prevent the build-up. Remember not to soak the vents too long in water and do not scrub them very hard. Air filters can be washed and replaced as too much moisture in the filter can encourage the growth of mold spores. You can clean the air filters every 90 days for better functioning and efficiency.
6. Light Fixtures
Light fixtures stand out among the cleaning list items you always forget. Dusty lights do not illuminate effectively thereby giving a dull ambiance to the room. Make sure to switch the power off while cleaning the light fixtures to avoid potential shocks. Take your own time while cleaning the bulbs and lights thoroughly by reaching out to every corner by knowing your fixture type. Keep away from strong detergents or chemicals while cleaning light fixtures coated with metals or brass.
7. Ceiling fans
How often do we stare into the spinning ceiling fan blades? But do you know that our guests have a knack for spotting the grimes on the blades? In order to avoid these awkward situations, you need to take care of your fan blades. Carefully get on a ladder to clean and dust your fans. A U-shaped brush with a long handle can help in wiping off the dust from the fans easily. You can also use an old pillowcase for dusting off the fan blades. In the end, do not forget to wipe the fan blades using a damp cloth with fabric softeners to reduce future dust accumulation.
8. Switchboards
Have you ever noticed your white light switchboards gradually turning yellow? Then it is high time to clean your switchboards as bacteria and viruses can linger upon these surfaces. Since light switches cannot be submerged in water, you can use a damp cloth or paper towel for wiping away the dirt. Ensure to dry the surface thoroughly after every clean. Sometimes the stains on the switches are so stubborn that we need to seek guidance from professional cleaning experts. You need to take up the safety parameters before starting the cleaning process for switchboards. At the same time, be careful about the shiny white switches as they can also harbor some bacteria that can cause disinfection.
Conclusion
Hopefully, the above-mentioned points can shed some light on your cleaning routine. These tasks can be performed weekly, monthly, quarterly, or yearly depending on the rate of dust accumulation at your place. Most of the time, you may think your home is clean. But there are high chances of forgetting some untouched places. Create a cleaning checklist for cleaning your house. For your home to sparkle clean, you need to reach out to the hidden dust and dirt present in the most unexpected areas.