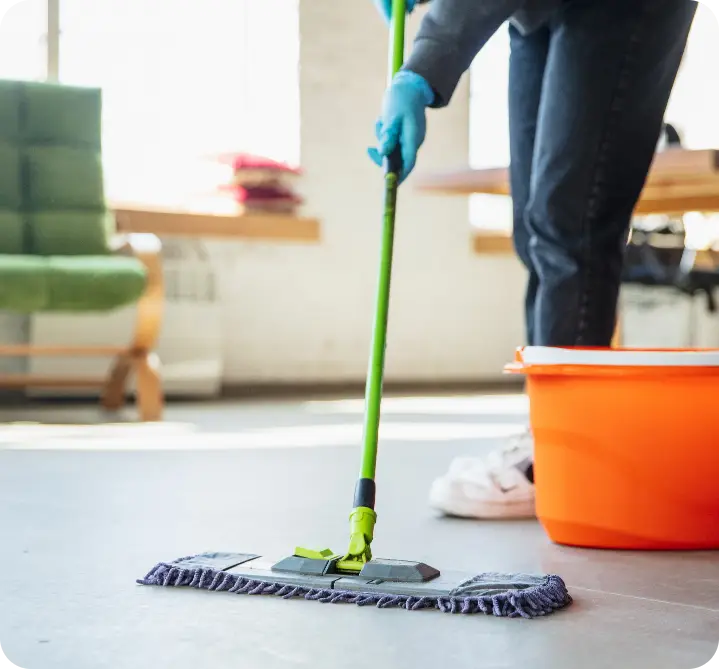 Proficient Bond-Cleaning Service
Streamlining the bond cleaning process in Toowoomba entails engaging a skilled bond cleaner, a move that proves both economical and efficient for tenants. A successful and trouble-free transition at the conclusion of a lease agreement can be significantly aided by hiring professional cleaning services or investing time and effort in thoroughly cleaning the property.
OUR SERVICES
At Ozclean, our experienced cleaning services offer comprehensive cleaning solutions for both residential and commercial environments. Our skilled cleaners use meticulous procedures to ensure consistent, high-quality results while saving you time. These services are customizable to your unique needs, provide specialised equipment, encourage improved health and hygiene, and reduce stress. Professional cleaning services add to a cleaner, more comfortable, and visually pleasant environment by improving the appearance and lifespan of your property.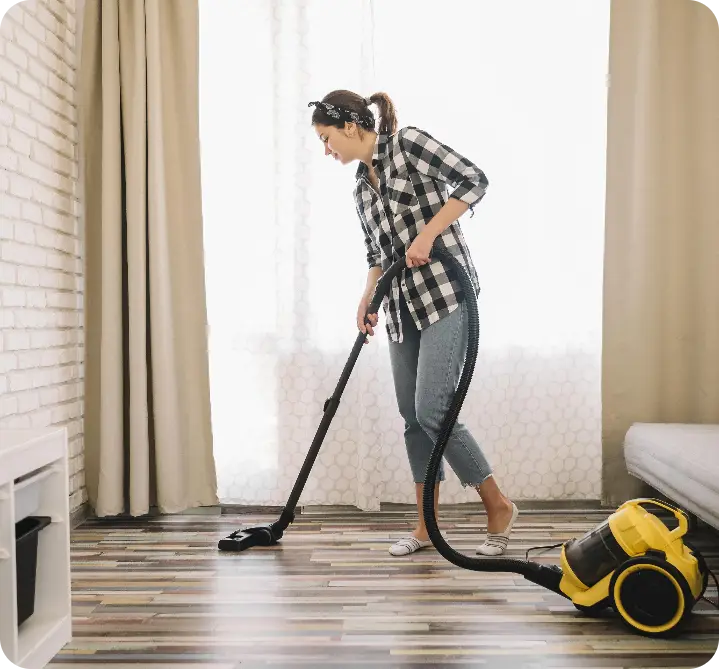 Delivering Exceptional Bond Cleaning Services in Toowoomba
In Toowoomba, Ozclean stands out as a major player in the bond cleaning industry. We are quite proud of our everlasting dedication to professionalism and the growing portfolio of happy customers. We have established a stellar reputation as one of the reputed bond cleaning companies in Toowoomba thanks to our unwavering commitment to customer satisfaction. Getting our clients their full bond money back without a hitch is our top concern. Our bond cleaning procedure includes a thorough cleaning of important locations, including the kitchen, bathroom and laundry rooms, which frequently take the brunt of daily use. Our personnel is trained to inspect every nook and cranny, providing a spotless clean each and every time.
Our staff is formed up of expertly skilled bond cleaners who use the latest technologies to restore your space to a spotless condition. We promise to return your house to a perfect and flawless state. For the best exit cleaning needs in Toowoomba, Ozclean is your go-to choice for unmatched service quality. We take the utmost care when choosing our cleaning tools and solutions because we know that making the wrong decision might result in new stains or irreparable harm in addition to already-existing ones. Using the right equipment and cleaning solutions in the right combinations always produces the best results. A vital aspect of our strategy continues to be tackling challenging stains and imperfections and guaranteeing their complete eradication.
A successful and trouble-free transition at the conclusion of a lease agreement can be significantly aided by hiring professional cleaning services or investing time and effort in thoroughly cleaning the property. To guarantee that the bond cleaning is completed effectively and according to the necessary standards, many tenants opt to engage professional cleaning services. This could help reduce the stress associated with moving out and improve the chances of getting the entire security deposit back. Professional cleaners are equipped with the best gadgets that ensure safe, efficient and thorough cleaning. Reputed cleaners also have the experience and skill to spot problem areas and ensure that no vital spot is overlooked in the process. End-of-lease cleaning is undoubtedly a challenging undertaking, but Ozclean's professionals have continuously mastered it and routinely produce excellent results.
Want To Get 20% Off?
Save Time & Money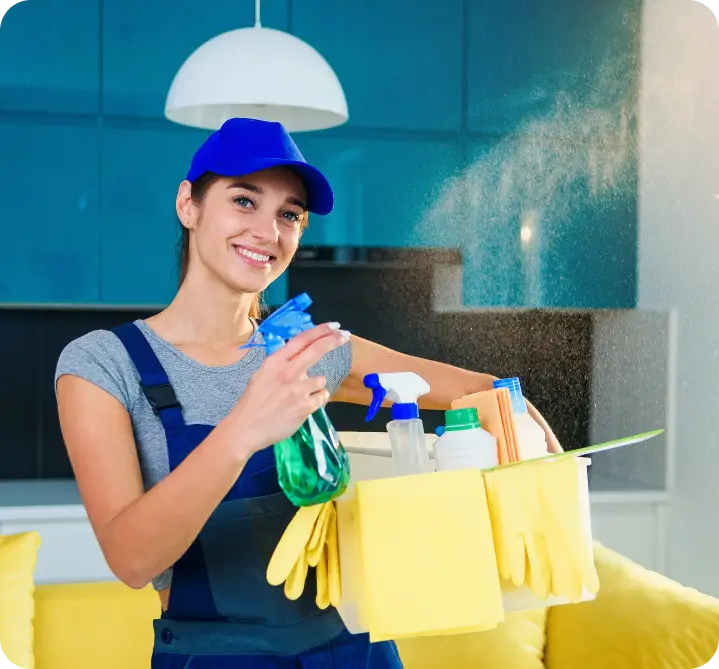 The Role of Our Cleaning Services in Ensuring Bond Refund
The stress of moving can be compounded by the chaos that comes with bond cleaning. It can be challenging to handle many duties at once during this time. The problem can get worse if you attempt bond cleaning on your own. Your bond refund can come in jeopardy if you attempt to clear stains on your own, especially when dealing with stubborn ones because doing so could result in permanent and irreparable damage. You won't need to stress about house cleaning while juggling your other urgent responsibilities if you delegate the duty to competent professionals in Toowoomba who have the appropriate training and experience.
The value of specialised cleaning products and tools cannot be emphasised when it comes to end-of-lease cleaning. However, buying every one of the required supplies and tools can be very expensive. A cost-effective solution is to enlist the help of professional bond cleaners in Toowoomba. Our Toowoomba exit cleaners demonstrate a high degree of experience in flawlessly completing each cleaning operation thanks to the help of innovative technological tools and equipment and trustworthy client service.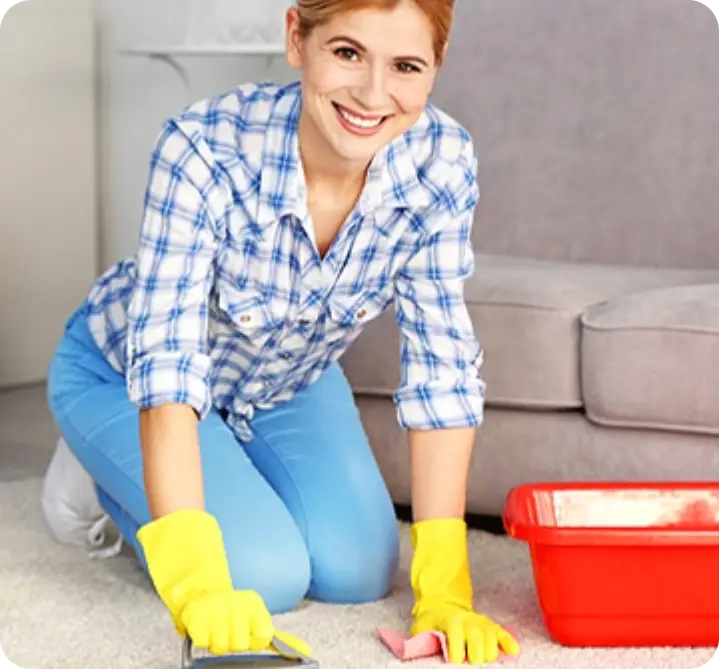 What Is Covered In The Process Of Bond Cleaning?
Landlords set particular cleaning standards before a tenant vacates a rental property that is distinct from regular house cleaning services. A rigorous and expert strategy is required to ensure complete compliance with these criteria and fend off any potential issues. This means using the right cleaning supplies and tools, following a thorough cleaning checklist, and paying close attention to every little thing. Our staff is aware of the value of a complete and comprehensive bond cleaning. As a result, they meticulously inspect each and every part of your house. Our team will always show up at your home on time, fully prepared with all necessary equipment and top-notch cleaning supplies. This guarantees their ability to approach even the most difficult cleaning tasks with assurance and accuracy.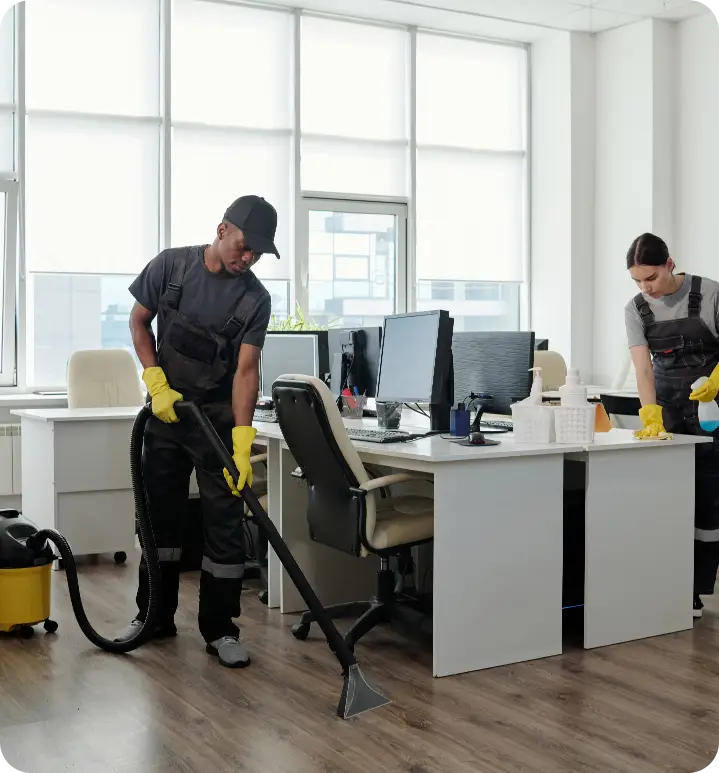 RESIDENTIAL BOND CLEANING
Apartments, homes, townhouses, and a variety of rental property types are all included within the category of residential bond cleaning. All living areas, including the living room, kitchen, bathrooms, bedrooms, and, if necessary, balconies, must be thoroughly cleaned as part of the bond cleaning process for residential units. Depending on elements like apartment size, flooring type, and number of bathrooms, cleaning requirements and cleaning charges might vary.
Bond cleaning for apartments entails thorough cleaning of every interior room, including the living room, bedrooms, bathrooms, and kitchen. The areas that are subject to cleaning could also involve driveways, patios, and verandas. The demands for cleaning are greater due to houses' bigger sizes.
Townhouses demand the same amount of detail due to their many storeys and variable sizes. All living areas, bedrooms, bathrooms, and kitchens are cleaned as part of our townhouse bond cleaning service, along with external areas like balconies and gardens.
Units are cared for similarly to flats, however, these are typically smaller and without balconies or outdoor spaces. Complete cleaning of the living spaces, bedrooms, bathrooms, and kitchens are included in bond cleaning for apartments.
The size and condition of the property determine the specific cleaning requirements and service rates. So, we welcome you to ask for a free inspection, after which we'll provide you with a thorough estimate. It's vital to note that our quote complies with the requirements listed in our checklist for bond cleaning. You will need to submit a second request if you want additional services like carpet or upholstery cleaning.
Residential Bond Cleaning Checklist
We are a professional bond cleaning company with vast industry experience, providing services that are tailored to both residential and commercial settings. Our prices for home bond cleaning range from $400 to $1200, covering a wide range. In addition to requesting a free quote, our clients can make use of a complementary inspection service. The agreed-upon price includes all cleaning tasks included in our thorough bond cleaning checklist as well as basic cleaning supplies and equipment. It's vital to keep in mind that extra fees could apply to larger houses, additional cleaning tasks, or the use of speciality cleaning products.
Cleaning cobwebs, marks of insects, and nests left behind due to pest control failure.
Cleaning and dusting Fans, Air Conditioners, and filters.
Cleaning light fixtures of the given space as far as it is accessible and removable.
Offers spot cleaning on the walls, switches, and power points.
Cleaning windows panels (interior only)
Vacuum cleaning to erase the tracks of sliding doors.
Cleaning drawers, cupboards, shelves, and other attachments.
Mopping the floors.
Dusting and cleaning furniture and its surfaces.
Cleaning kitchen cupboards.
Clean the skirting boards by wiping them down.
Dust and clean the lighting, switches, and fixtures.
Vacuum and mop hard surface floors, including entryways.
Remove cobwebs and dust.
Wipe down both the inside and outside of doors.
Cleaning window tracks, floors, space of washing machine.
Washing the laundry tub, shelves, cabinets, and tapware.
Washing the dryer by opening the lint.
Cleaning and drying the drawers and cupboards.
Descale and clean the shower screen and tiles.
Clean the exhaust fans in the bathroom.
Clean the bathroom sinks and bathtub.
Clean both the inside and outside of the toilet.
Wipe all counters and clean the mirrors.
Thorough cleaning of doors, drawers, and cupboards.
Cleaning grillers, ovens, racks, shelves, doors, and knobs.
Cleaning and drying the sink, drainage system, and tapware.
Checking the exhaust and filter as required.
Cleaning the stove, the rings, and knobs.
Vacuum and mop the floor.
Clean the windows, including the internal side, sills, and tracks.
Dust and remove any cobwebs.
Clean the windows, including the internal side, sills, and tracks.
Clean the air conditioning unit filters if they are removable.
Wipe down the skirting boards.
Clean and dust the lighting, switches, and fixtures.
Dust and remove any cobwebs.
Vacuum and mop the floor.
Spot clean the walls.
Cleaning the floors and cobwebs.
Cleaning the Cobwebs.
Proper sweeping.
Extensive Mopping.
Maintain general cleanliness.
Carpet Steam Revitalization - Renew and revitalise your carpets so they are fresh, spotless, and hygienic.
Blinds Revival - Complete restoration of all blind kinds, including Venetian, vertical, and roller blinds. Dirt, dust, and allergies are totally eliminated by our specialised instruments and techniques.
Wall Revitalization - Complete and meticulous revitalization of all walls in your home or rental property using specialised equipment and cleaning solutions.
Pool Upkeep - Pool maintenance is a comprehensive process that includes wall and floor cleaning, water surface skimming, chemical balancing, and filtration system inspections.
House Exterior Pressure Cleaning - Thorough pressure cleaning of your home's outside using specialised methods and tools to get rid of grime, filth, and other impurities from walls, driveways, and outdoor surfaces.
Eco-Friendly Rubbish Disposal - Eco-friendly trash removal which includes the removal of undesirable products like furniture, appliances, and general junk while also being thorough and environmentally sensitive.
Garden Care: Comprehensive lawn mowing, tree and shrub pruning, weeding garden beds, and hedge trimming using specialised methods and tools.
Upholstery Care - Reliable and effective upholstery care that uses specialised cleaning tools and techniques to restore and leave upholstery immaculately clean.
Cockroaches, ants, spiders, fleas, and other common domestic pests are all targets of eco-friendly, secure, and effective pest management solutions.
Gutter Cleaning: Reliable and effective gutter cleaning services that guarantee complete removal of accumulated debris and clear gutters on your home.
Mattress Refresh: A thorough and expert mattress restoration utilising specialised tools and products to get rid of stains, odours, and dust mites, resulting in a new and clean mattress.
Garage Restoration - Full-scale garage restoration, including clearing dirt and debris, sweeping or pressure-washing the floor, and wiping down surfaces and shelves.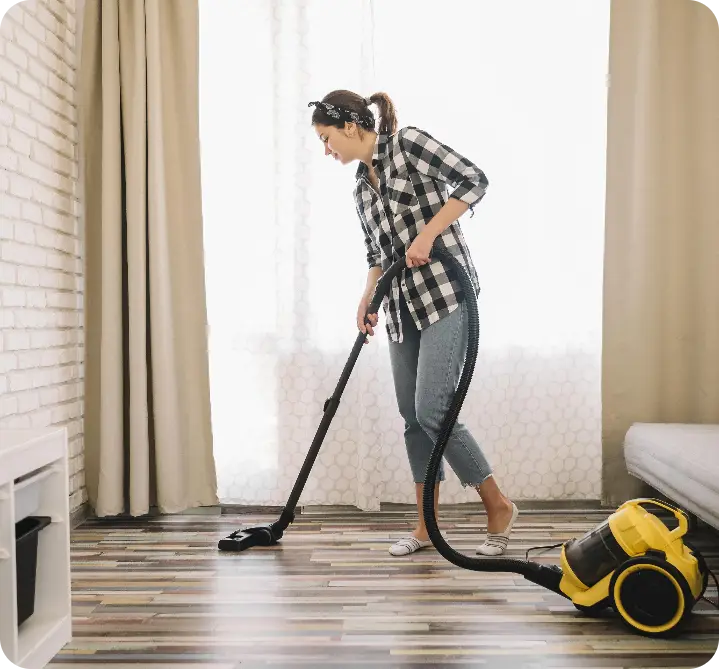 COMMERCIAL BOND CLEANING
The range of bond cleaning services includes not only residential spaces but also commercial ones. For commercial properties, bond cleaning comprises thorough cleaning of all spaces rented out to or utilised by the tenant during the rental period. These properties include many different types, including workplaces, shops, factories, warehouses, and other commercial buildings. Commercial premises may require more cleaning than residential ones due to their frequently larger size and distinctive qualities. Depending on the type of business, the tools used, and the design of the structure, different cleaning requirements might be necessary.
When applied to offices, "bond cleaning" refers to a thorough cleaning of all areas that the tenant has used for business purposes over the course of the lease. The reception area, conference spaces, private offices, workstations, kitchen and break areas, as well as restrooms, are all included in this.
Cleaning the showroom, storage areas, break areas, and restrooms are among the tasks involved in commercial bond cleaning. The rigorous cleaning of display cabinets and shelves might constitute one of the additional cleaning requirements, depending on the particulars of the retail space.
Bond cleaning for warehouses calls for using specialised tools and cleaning solutions to make sure the space is left tidy and organised. Loading docks, storage racks, and other equipment used by the tenant are all included in the cleaning procedure.
Bond cleaning for factories shares many similarities with warehouse cleaning but goes further to thoroughly clean the production areas and equipment. Depending on the industry and the type of items being produced, factories might be required to conform to specific cleaning standards and laws.
Commercial Bond Cleaning Checklist
At Ozclean, we are aware that vacating an office block can feel just as stressful and time-consuming as vacating a home. Our skilled cleaning team is experienced in office bond cleaning, ensuring that your office space is left spotless and welcoming for the next occupant. Our expert office cleaning services for bond purposes range in price from $600 to $1800.
Sweep and mop all hard floors.
Clean all windows and mirrors.
Dust and clean all surfaces.
Clean and dust all light fixtures and fittings.
Remove any cobwebs.
Clean all doors and handles.
Machine scrubbing of warehouse floor
Clean and disinfect sinks, taps and benchtops.
Clean and degrease stovetop, oven, range hood and grill.
Clean and degrease microwave, fridge and dishwasher.
Clean all cupboards and drawers inside and out.
Clean all appliances, including the coffee machine, toaster and kettle.
Clean and disinfect sinks, taps, showers, bathtubs, and toilets.
Clean all tiles and grout.
Clean all mirrors and glass surfaces.
Clean and disinfect all surfaces, including the door handles, towel racks, and soap holders.
Dust all furniture, including desks, chairs, and cabinets.
Clean all electronic equipment, including computers, monitors, and keyboards.
Clean all phones and headsets.
Clean all filing cabinets and storage areas.
Clean and disinfect all communal areas, including reception, waiting room, and kitchenette.
Sweep and mop any outdoor areas.
Clean any outdoor furniture.
Clean any outdoor bins and remove any rubbish.
Conduct a thorough final inspection to ensure that all areas have been cleaned to a high standard.
Check that all cleaning equipment has been removed.
Repair any damage caused during the tenancy.
Submit a report of any issues or concerns to the property owner or manager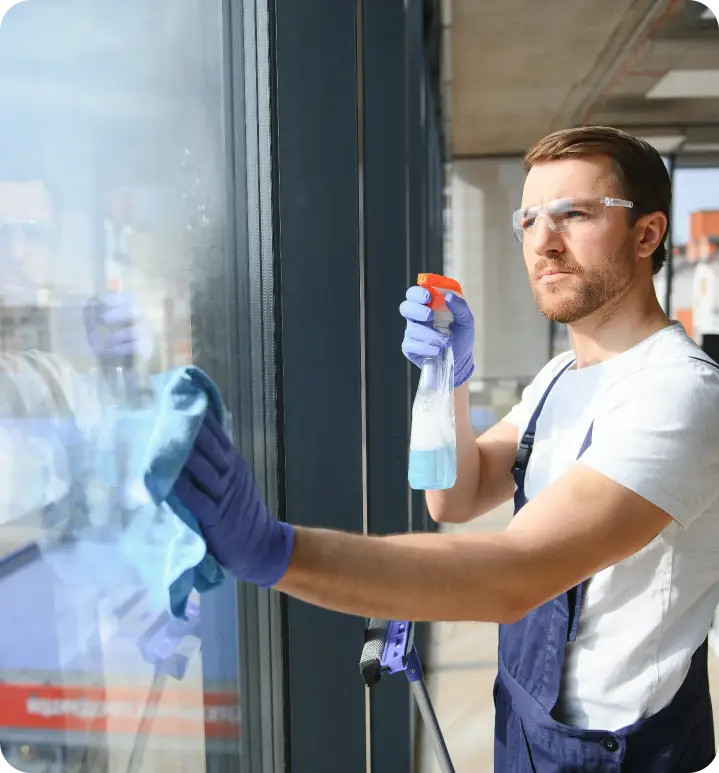 THE SIGNIFICANCE OF BOND CLEANING FOR TENANTS AND LANDLORDS IN TOOWOOMBA
Bond cleaning plays an essential role in maintaining a pleasant rental experience and providing a seamless transition between tenants, which is why it is important for both tenants and landlords in Toowoomba. For several reasons, Toowoomba tenants must get their bonds cleaned. It fulfils lease obligations, obtains favourable references, secures the restoration of their security deposit by averting deduction disputes, and avoids additional charges for insufficient cleaning or professional services. Bond cleaning has a lot of benefits for landlords too. The attraction of a home to tenants is increased by thorough cleaning, which reduces vacant periods and income loss. Additionally, it maintains property value by lowering maintenance expenses and extending the life of fixtures. Clear cleaning guidelines prevent disagreements and guarantee seamless transitions.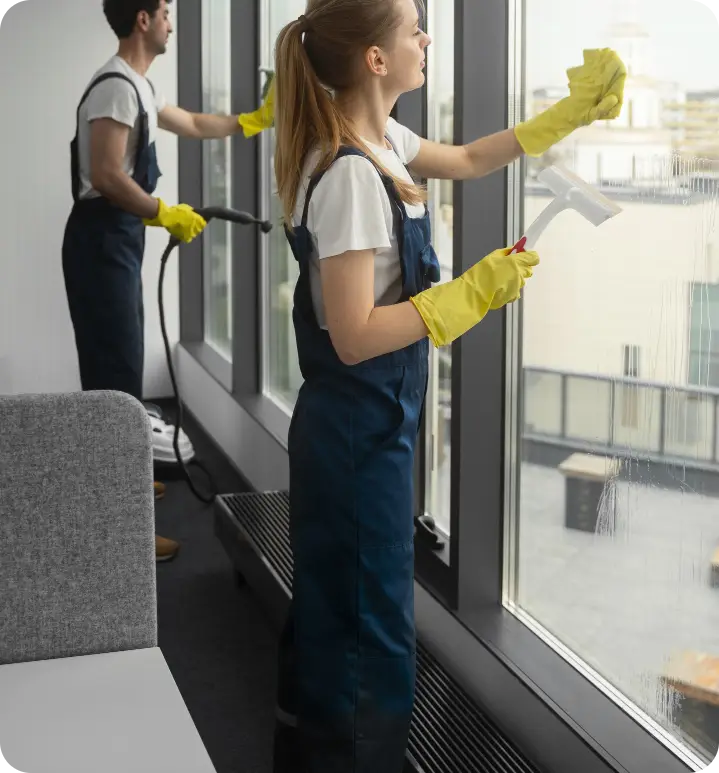 NAVIGATING END-OF-LEASE CLEANING IN TOOWOOMBA
Cleaning for the end of a lease is done in advance of the inspection's upcoming deadline. The condition form or report outlining the property's pre-move-in condition is an essential document in this procedure. This report forms the basis for carrying out your bond cleaning and evaluating the state of the property. Aligning the property's condition with the condition report's description is the goal. Conducting your bond cleaning at least two days before to the scheduled inspection is highly advised. This strategy guarantees that the property will be in immaculate condition on the day of the assessment. It's important to note that throughout the inspection, modest wear and tear is sometimes overlooked. Following this assessment, the landlord starts the process of returning your bond money.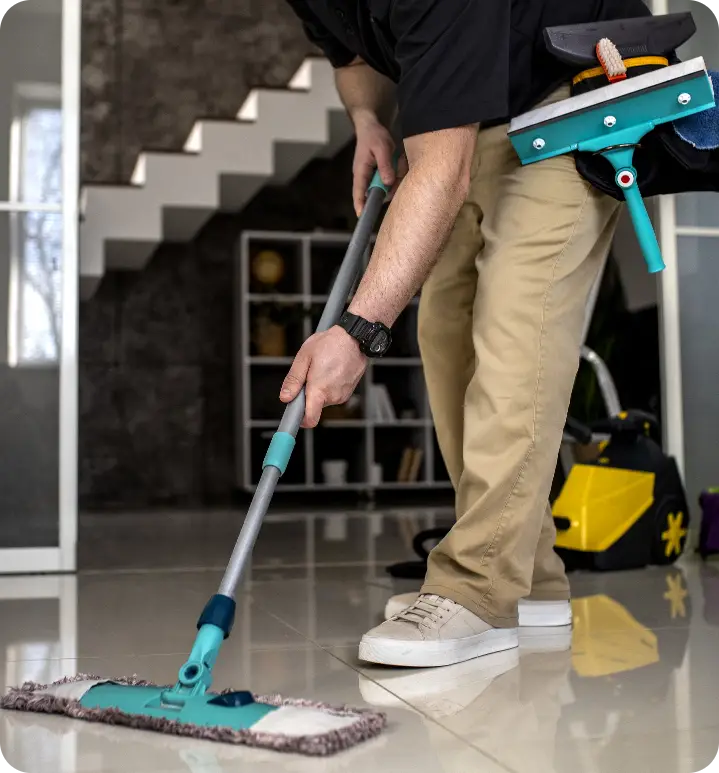 THE VALUE OF ENLISTING PROFESSIONAL BOND CLEANERS IN TOOWOOMBA
While some people would view this as a difficult task, for us, experts in the field of bond cleaning services, it's a commitment we happily keep. It comes naturally to us to carry out our duty with meticulousness, competence, and rigorous standards. The result is therefore remarkably predictable. When the property is returned to its former state (before the tenants moved in), any possible conflict is avoided. Naturally, landlords want their property to be in the same condition as when the lease first started. There is no space for complaints when they receive it back in good condition, overlooking wear and tear due to time.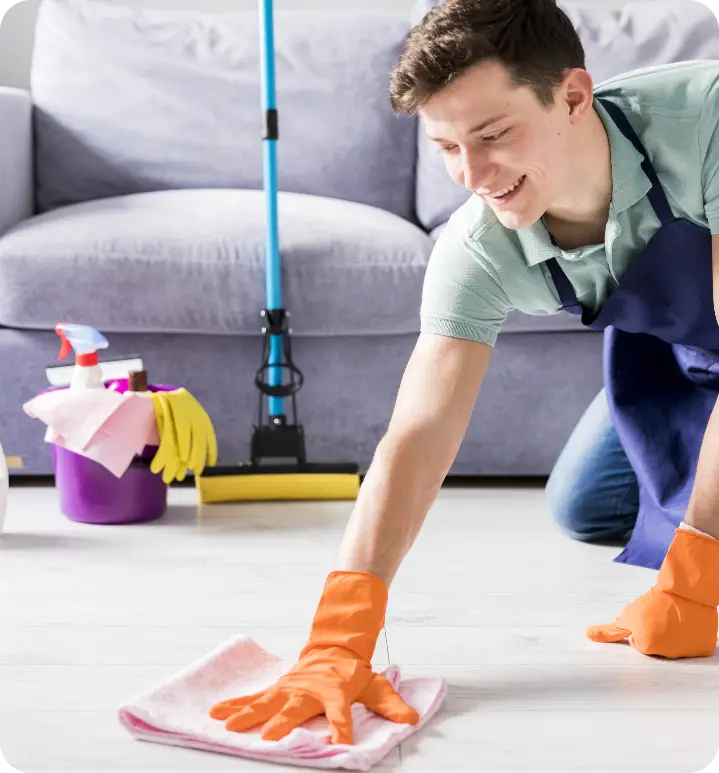 WHY HIRE PROFESSIONALS INSTEAD O DIY BOND CLEANING
Individuals will often try to attempt bond cleaning themselves in an effort to save money, and that is quite understandable. It appears uncomplicated, all they have to do is buy a suitable cleaning product from a store, gather the necessary equipment, and start cleaning. The problem, though, comes when incompatible chemicals are used on certain types of surfaces. In some instances, this could unintentionally leave a stain behind rather than remove it. There are specific cleaning solutions that are needed in different concentrations in different parts of the house. While trying new things is admirable, bond cleaning may not be the best situation to do it in.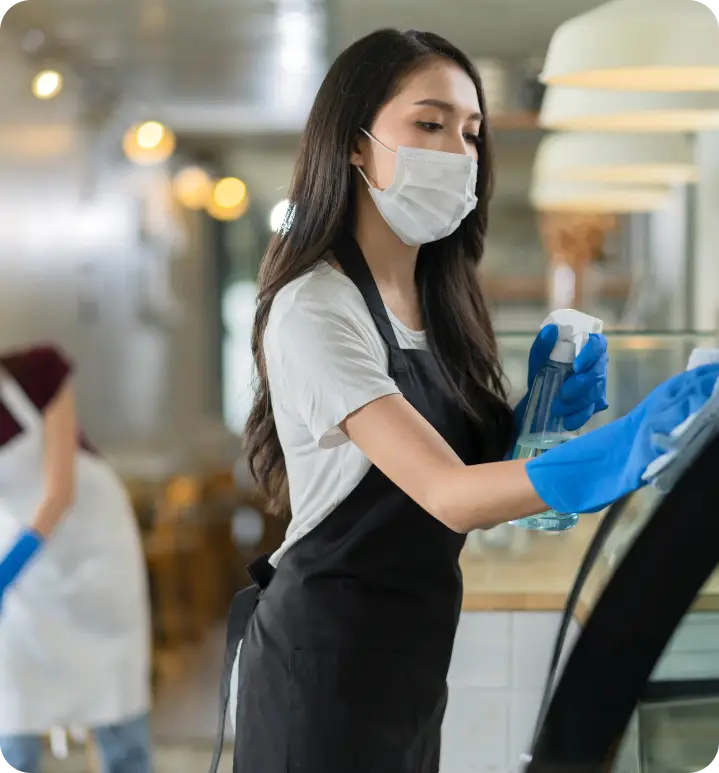 SERVICES ACROSS ALL OF TOOWOOMBA WHENEVER YOU REQUIRE
We make sure that residents in all areas of Toowoomba can contact us whenever they need cleaning services. Our helplines and services are available 24 hours a day, 7 days a week. We make sure that folks all across Toowoomba can contact us whenever they need cleaning services. Our helplines and services are available 24/7, seven days a week. We aim to give Toowoomba residents peace of mind by assuring them that their bond money is safe. To have an stress-free end-of-lease cleaning, feel free to contact us at any time.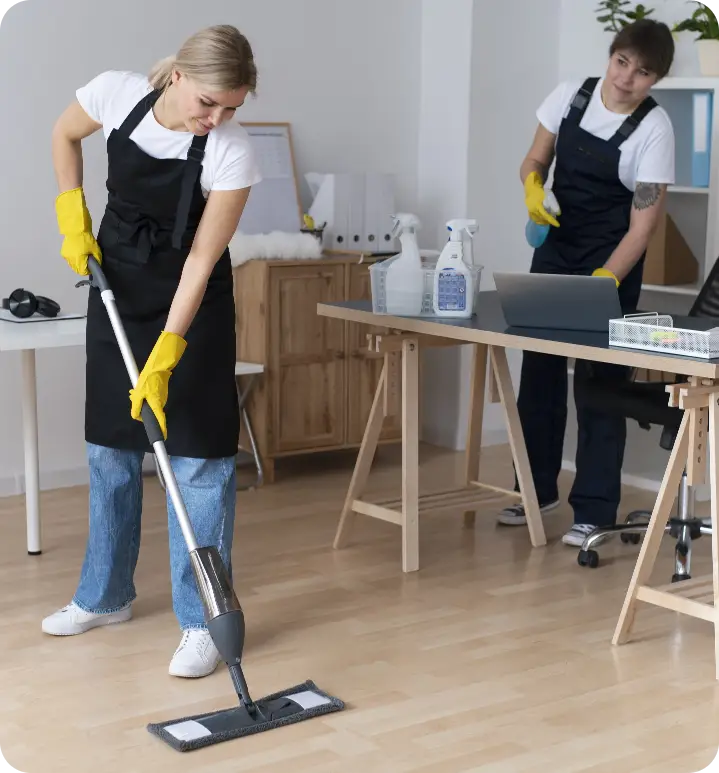 EXPERT CLEANING SERVICES: JUST A CALL AWAY
Ozclean Toowoomba Bond Cleaning is open 24/7, making it easy for you to contact them at any time, day or night, especially on the weekends. We are aware of the numerous, often arduous duties necessary before moving out. In order to plan, organise, and carry out the entire procedure efficiently, you will need the assistance of a professional exit cleaner. Our up-to-date website guarantees your security if you want to handle business online. To navigate through every aspect of our bond cleaning services in Toowoomba and its surroundings, our internet platform offers a wealth of resources. These tools give you knowledge of the procedure and enable you to prepare wisely, ensuring the protection of your bond money.